Laptops are great for working remotely, but nothing beats having a second, larger display to expand your working space. Numerous studies have highlighted the productivity boost that comes with a second screen, but there are few practical options when working remotely. Here with a solution to the problem is Lenovo, which has taken the wraps off its new ThinkVision M14 USB-C mobile monitor.
The ThinkVision M14 mobile display is exactly what it sounds like — a display that can be used away from a power outlet. The model offers 14-inches of screen real estate with 300 nits brightness and Full HD resolution. The monitor has a highly portable weight of only 1.3lbs and is slim with a 4.6mm thickness.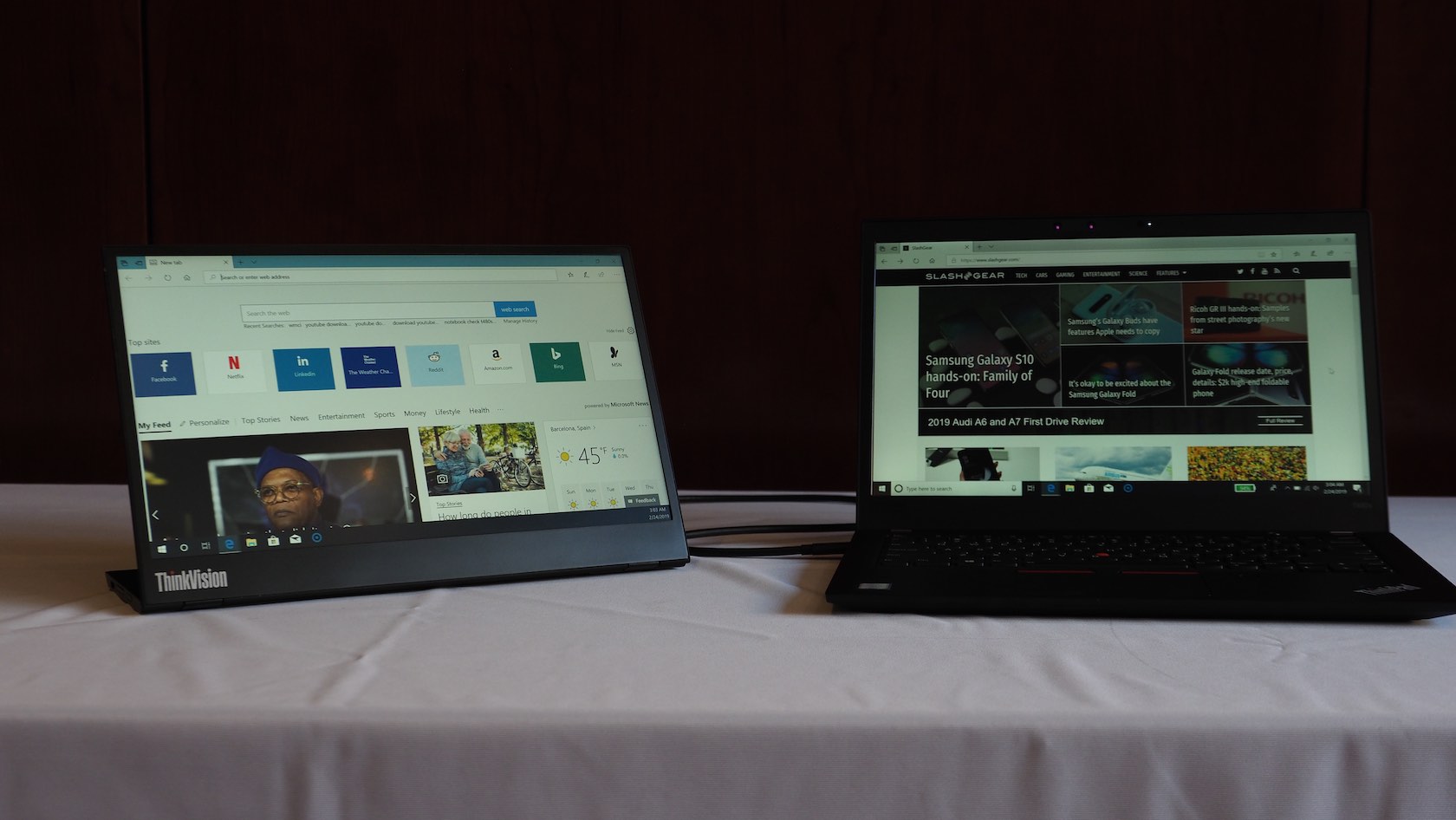 Users can connect their laptop to the monitor via one of the two USB-C ports located on both sides of the device. A power pass-through adapter both charges and powers the monitor at the same time; when connected to a laptop, a single port both delivers video and power simultaneously.

As the images show, the mobile monitor has its own stand, which supports tilt angles from -10 to 90-degrees. As well, the ThinkVision M14 can be mounted to a wall. Features include touch support, an anti-glare coating, low blue light tech to reduce eye strain, 72% NTSC color gamut, and a screen cover.
Lenovo's mobile monitor brings the same aesthetic as the company's business laptops, presenting a consistent design that won't look out of place in a professional environment. Buyers will be able to get their hands on the new ThinkVision M14 mobile monitor for $249 USD.