Lenovo ThinkStation P410, P510 offer performance for every budget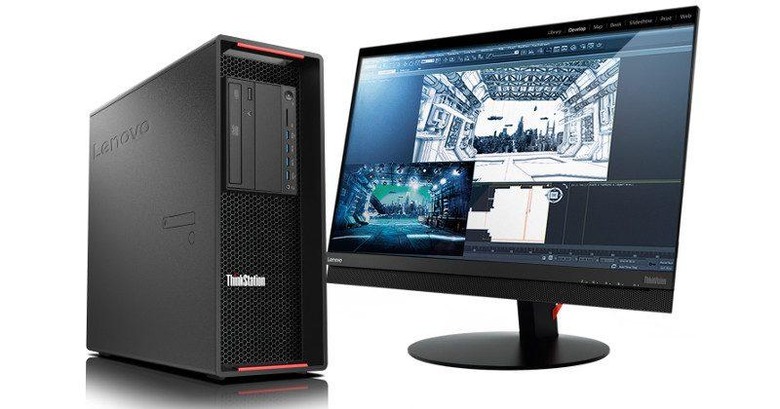 Notebooks and mobile devices are getting more and more powerful every year, but for some use cases, those just aren't enough. Some users, especially businesses, are willing to sacrifice space and portability to be able to squeeze out every bit of performance from their computers. At the same time, however, these users are limited by their financial resources. For this class of consumers, Lenovo is offering the new ThinkStation P410 and ThinkStation P510 that promise to deliver workstation performance but at entry-level prices, at least for workstation prices.
Of the two, the ThinkStation P410 is marketed as the more wallet-friendly model, though in terms of performance, the two aren't that far apart. The P410 supports an Intel Xeon E5-1600 v4 CPU or even a Xeon E5-2600 v4. It can support up to a total of 128 GB of DDR4 RAM. For graphics, Lenovo recommends an NVIDIA Quadro M5000. That is mostly similar to the P510, but where the to largely differ is in their storage capacities. The ThinkStation P410 sports 2 drive bays that support a total of 4 hard drives. Lenovo poises the P410 as the perfect solution for users and companies in need of workstation-level performance for things like engineering, finance, multimedia, and game development but who are also on a tighter budget.
The ThinkStation P510, in contrast, put the pedal to the metal in terms of performance. While it supports the same Intel Xeon E5-1600 or E5-2600 CPUs, it has room for more in other areas. The RAM, for example, enjoys double the capacity up to 256 GB DDR4. It can also support an NVIDIA Quadro M6000 at the highest. The four internal drive bays can support up to 11 drives for up to 48 TB in total (using six 3.5-inch 8 TB SATA drives). Considering all that power, the P510 utilizes Lenovo's Tri-Channel cooling system to keep things from shutting down due to excess heat.
Both workstations sport a variety of industry standard connectors, with the exception of USB Type C. In its stead is a Thunderbolt 3 port that is more common in enterprise scenarios. Lenovo is also introducing its new Lenovo Performance Tuner (LPT) performance optimization software to show how its innovation and reliability goes beyond just hardware.
Availability and pricing for the Lenovo ThinkStation P410 and ThinkStation P510 have yet to be announced.