Lenovo ThinkStation P330 line gets refreshed with a trio of smaller PCs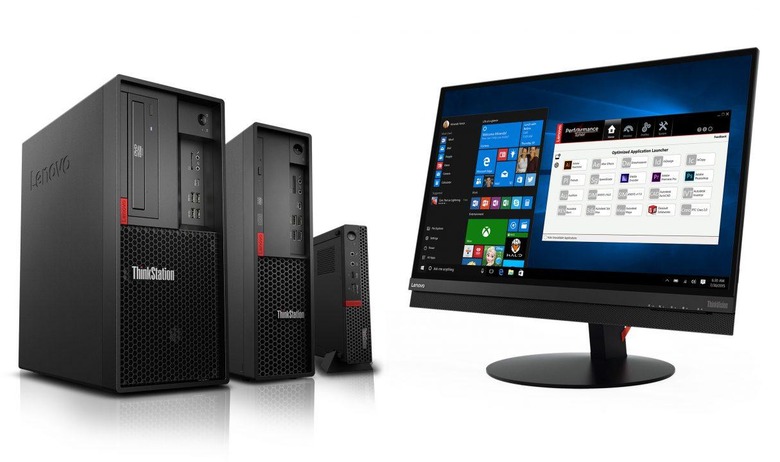 Lenovo has just announced a new entry-level trio of ThinkStation PCs, refreshing the P-series with a lineup of P330 machines. As with their predecessors, packing a decent amount of power into as small a package as possible seems to be the main goal of these business-focused PCs, particularly in the new P330 Tiny and SFF (small form factor). In fact, with P330 SFF, Lenovo has managed to reduce its overall footprint by 30% over its predecessor.
The same is true for the P330 Tower, which is the largest PC of the bunch. Both the Tower and SFF will have similar specifications, starting at an Intel Xeon E-2100 CPU with cutomization options that range up to an 8th-gen Core i7. Intel UHD integrated graphics will serve as the base GPU option, though in both, you'll be able to upgrade to a NVIDIA Quadro P4000 for more graphics power. On top of that, both support up to 64GB of RAM and boast 32GB of Intel Optane memory.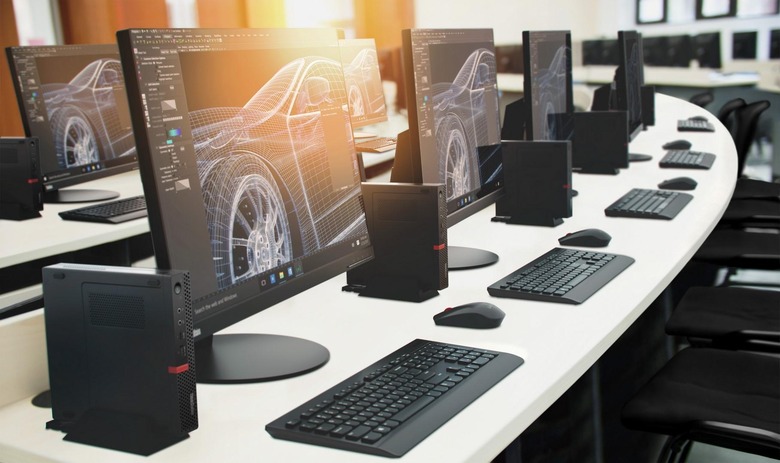 In the case of the P330 Tower, Lenovo is targeting it at enterprise customers who need power more than they do a small footprint. Specifically, Lenovo promises that the P330 Tower will supply the power architects and designers need to run their CAD applications, and that P4000 can even open the door to VR. The SFF on the other hand, aims to strike a balance between the Tower and the Tiny, offering a smaller footprint but the option for more expandability than that of the Tiny.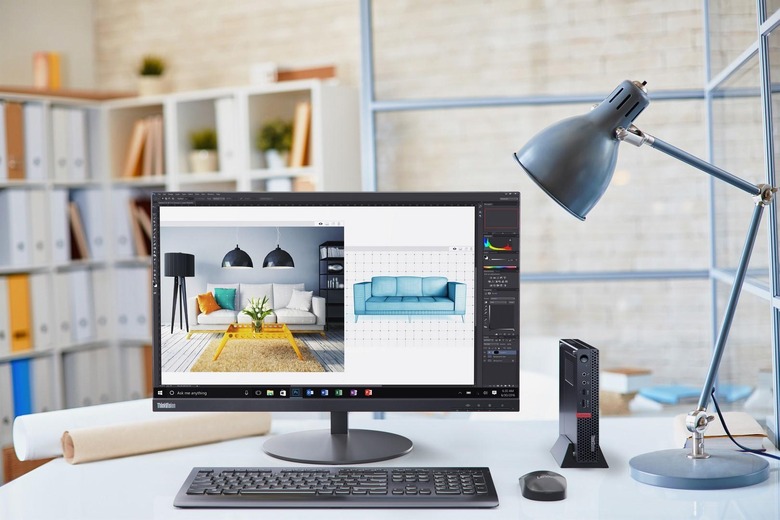 Speaking of the Tiny, this is the one to go for if you're truly limited on workspace. As you might imagine, the size of the Tiny limits your options as far as internal hardware is concerned, but its CPU configuration options still go up to an eighth-gen Core i7. When it comes to graphics, you have your choice between a Quadro P1000, P620, or Intel UHD graphics, and despite its small size, the Tiny can still be outfitted with up to 32GB of RAM and 2TB of storage.
We probably won't see many mainstream consumers clamoring to get their hands on one of these PCs, but business customers who need to save on space without completing tanking power might find something to love in the new P330 line. Lenovo hasn't announced pricing just yet, but given the entry-level designation of all of these ThinkStations, they probably won't be too terribly expensive. We'll see all three of them launch sometime next month.