Lenovo ThinkStation P300 packs FLEX module and finessed case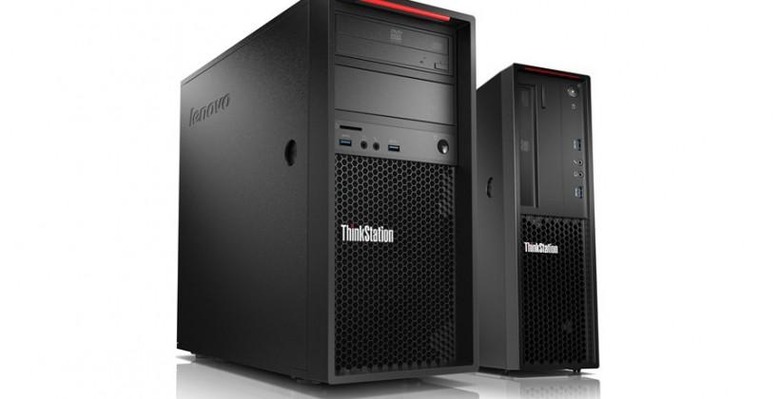 Lenovo has outed its latest workstation, the ThinkStation P300, an entry-level desktop aimed at 3D designers, engineers, and CAD modelers who might occasionally want to move their PC around. Running Windows on Intel's Xenon E3-1200v3 processors with HD P4600 graphics, the P300 will be offered in two styles: a regular tower, and a small-form-factor version.
Both support what Lenovo calls "the FLEX module" – a way of cherry-picking only the ports, components, and drives especially required at the point of ordering.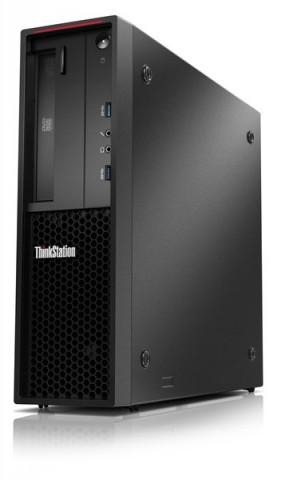 FLEX can accommodate an optical drive, 29-in-1 media card reader, Firewire ports, and eSATA or, alternatively, leave some combination of them out. As standard, the workstation gets an SD card reader, six USB 3.0 ports, two USB 2.0, a serial port, audio in/out, ethernet, VGA, and Display Port.
WiFi b/g/n and Bluetooth 4.0 are optional. The ThinkStation P300 can also be equipped with either NVIDIA NVS/Quadro K600 or K4000 graphics, for the SFF or tower design respectively. The SFF machine has three HDD bays – two that will take a 3.5-inch drive, one for a 2.5-inch drive – while the tower fits up to four 3.5-inch drives.
Optional is up to 256GB of mSATA solid-state memory, alongside up to 4TB of traditional storage, and up to 32GB of memory.
As for moving them around, gone is the handle of the old case design, replaced by extended lips front and back that can be used to grab the PCs and carry them. Lenovo has highlighted them in red to make their purpose clear.
The Lenovo ThinkStation P300 will go on sale from June, priced from $729.