Lenovo ThinkReality A6 Headset Ushers In New Enterprise AR Platform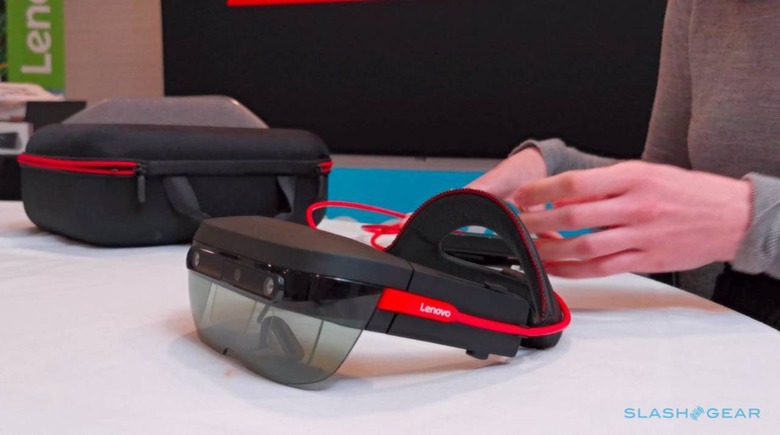 During its Accelerate conference today, Lenovo unveiled a new sub-brand called ThinkReality intended to bring augmented reality to enterprise users. The ThinkReality platform is described as both cloud and device agnostic, meaning it can be used with a number of products, but Lenovo is also ready with its new ThinkReality A6 AR headset.
The ThinkReality A6 is the first device in Lenovo's ThinkReality brand portfolio, offering enterprise customers a hardware solution for augmented reality uses spanning simple to complex. The device features a Full HD 1080p resolution per eye, as well as a 40-degree diagonal field of view and a weight of only 0.83lbs — Lenovo says the model is one of the lightest of its kind.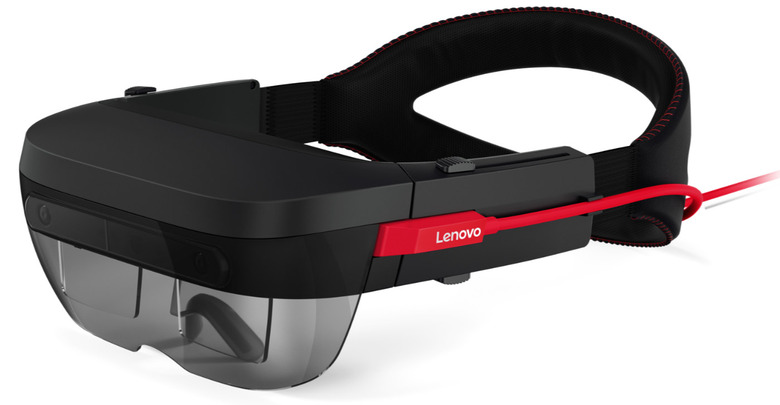 The ThinkReality A6 headset is powered by a Snapdragon 845 SoC processor alongside an Intel Movidius VPU and Lumus Waveguide optics. Users get Full HD 1080p resolution per eye with a 40-degree field of view, plus there's support for interacting with the device via a combination of gestures, voice, and gaze. Alternatively, users can use a 3DoF hand controller.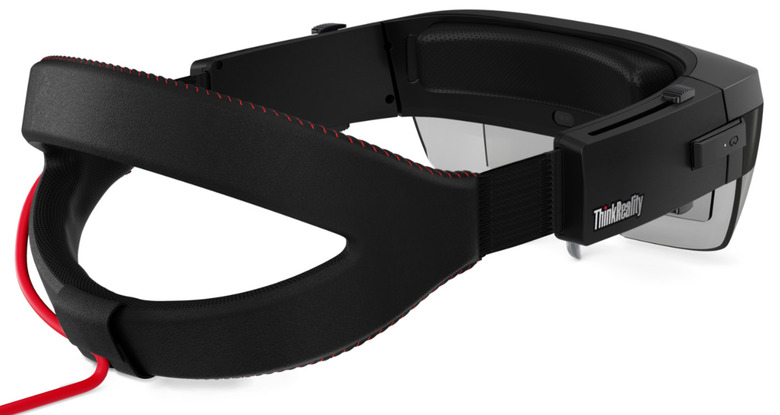 The ThinkReality A6 is built on Android Oreo, according to Lenovo, which has also packed a 13-megapixel camera, VPU, depth sensor, inertial measurement unit, and a pair of fish-eye cameras into the headset. Users can expect up to four hours of operation while using the headset with its removable 6800mAh battery. Wearing the device for long periods of time shouldn't feel burdensome thanks, in part, to the 380g / 13.4oz weight.
There are a number of different potential uses for this system — companies can use the platform to equip employees with remote guidance, assembly instructions, and other information needed to complete tasks. As well, Lenovo says the system could be used by the AEC industry to enable engineers and architects to view 3D models overlaid onto the real-world environment.
Businesses interested in ThinkReality are encouraged to contact a sales rep or business partner to get more info on the product's price and availability.