Lenovo ThinkPad YOGA 260 Review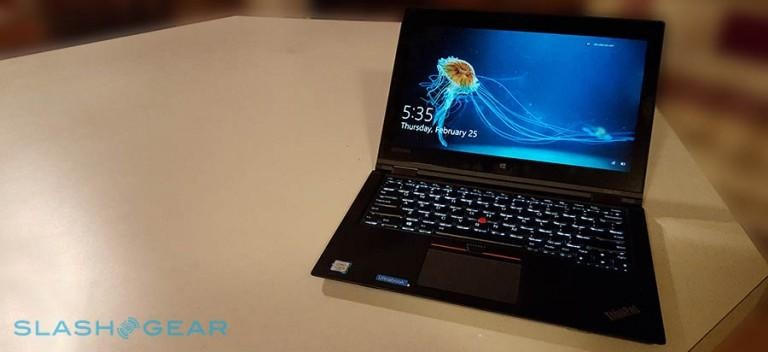 Lenovo has a new flexible and relatively small business laptop, the Lenovo ThinkPad YOGA 260. This particular model is for the worker who is frequently on the go — no one wants to lug a heavy computer through the airport, for example. As the name suggests, the laptop has a 12.5-inch display and a variety of features that will meet most workers' needs. Read our full review for all the details!
Hardware
The Lenovo ThinkPad YOGA 260 is a small, lightweight all-black laptop with the traditional ThinkPad design, all the way down to the red trackpoint in the keyboard and the somewhat large trackpad buttons. The laptop is most definitely targeted at business users, though regular consumers with a taste for no-nonsense designs may also appreciate the design. The 260 isn't targeted at any ol' business user, though — it is designed for those who are commonly on the go, whether that means jumping in the car for a meeting across the town or taking a several hour flight to a conference.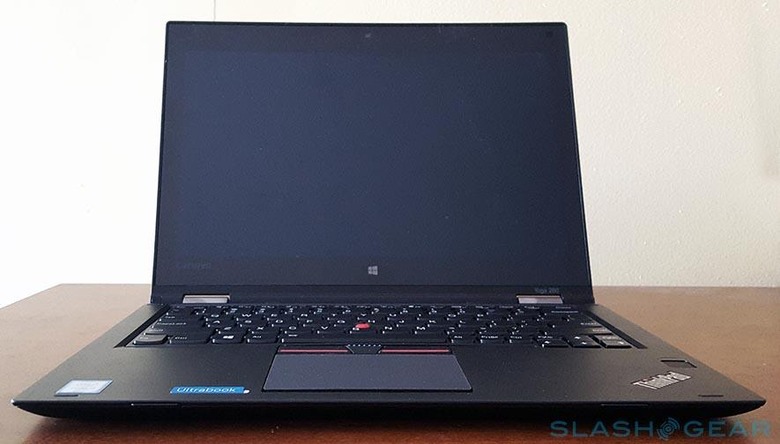 The laptop feels very light in the hands and is rather unremarkable in design, which isn't an insult. It is simply ThinkPad-chic, if you'll pardon the phrase. The exterior shell has a distinct, somewhat rough texture complemented by a plastic feel and tapered front edge. A large vent is located on the bottom where few will see it, and four rubber feet dot each corner to keep it from slipping around.
The interior design — that is, the space around the keyboard and display — is largely the same as the exterior shell, featuring the same texture and black color along with very selective red accents (the trackpoint and two trackpad buttons). Joining both of them is an integrated stylus, which slips into the laptop's body when not in use; it is very slim and easy to use, and a welcomed addition.
Both the trackpad and keyboard are very pleasant to use, being neither too sensitive nor too tight. The keyboard includes a backlight that shines out from beneath the keys (activated by pressing Fn + space bar).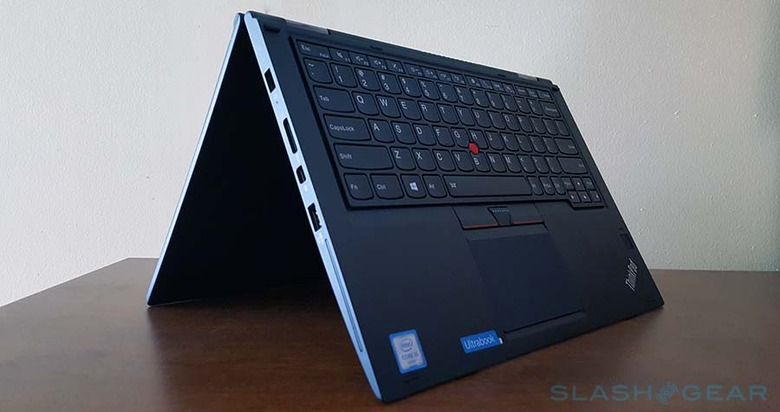 TECH SPECS

- Processor: Intel® Core™ i5-6200U Processor/Intel® Core™ i3-6100U Processor

- Operating System: Windows 7/10

- Graphics: Integrated Intel® Chipset

- Memory: Up to 16 GB DDR4 DIMM

- Webcam: Up to 720p HD

- Storage: Up to 512 GB SSD

- Battery: Up to 10 Hours

- Display: 12.5" HD (1366 x 768), 300 nits/12.5" FHD (1920 x 1080), 300 nits

- Dimensions: 12.20" x 8.66" x 0.70"

- Weight: 2.9 lbs+

- Color: Black

- Security: dTPM, Kensington® Lock, Fingerprint Touch Reader

- Communication: Bluetooth® 4.1, WiFi Combo Card

- Ports: 2 x USB 3.0, Mini DisplayPort™, HDMI, OneLink+ and microSD
Software and Performance
This particular ThinkPad is loaded with Lenovo's own software: REACHit, SHAREit, WRITEit, Settings 3.0, and Companion. Joining them is a trial of Microsoft Office 365 and McAfee. Performance, meanwhile, was snappy and without complaint. The Geekbench results are in line with other similarly configured laptops.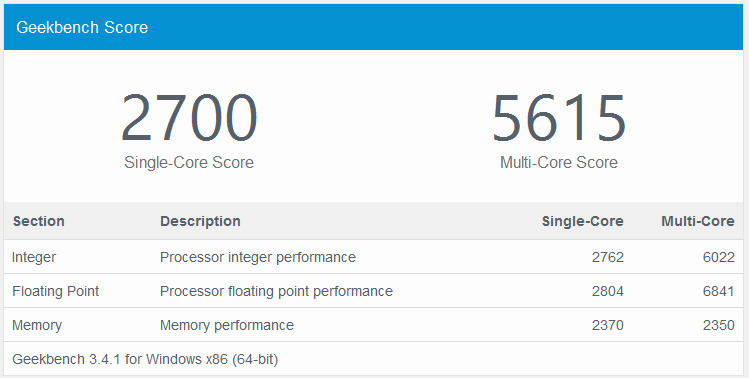 Your battery life experience will depend on what you're doing with the laptop, of course, but general (read: non-intensive) usage will get several hours, with conservative usage nudging it up to around 10 hours per charge. Heavily using the laptop will decrease that number, of course, but overall the run time is very good and will get you through an 8-hour work shift without having to search for a free outlet.
Note: Below shows Windows 10's battery life average estimate based on previous usage.

Conclusion
The ThinkPad YOGA 260 is everything a ThinkPad should be with an extra dose of YOGA flexibility on top. The combination of a lightweight design and common ThinkPad stylings will make Lenovo fans feel right at home, and the keyboard adds an extra dose of comfort on top. When adding in the stylus and ability to fold the display all the way back, the Lenovo ThinkPad YOGA 260 is one of the more attractive business laptops currently available.
Price is $989.10 USD through Lenovo's website, varies based on configuration.