Lenovo ThinkPad X270 has crazy-long battery life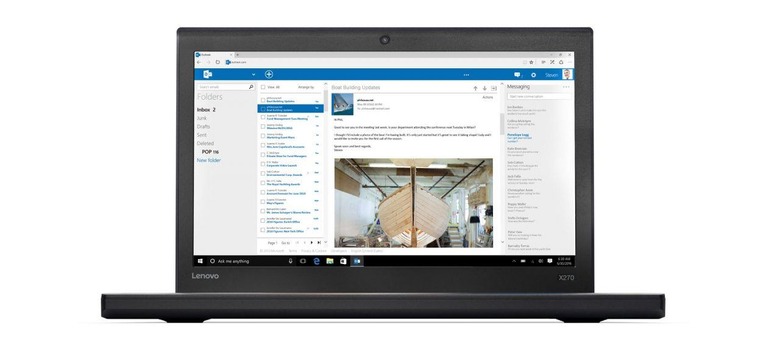 One of Lenovo's newest laptops is the ThinkPad X270, a so-called 'business road warrior system' that boasts more than 20 hours of battery life despite a weight of only 2.9lbs. As with the "X" models before it, the X270 covers all the bases, offering all the ports, power, and features you could want in a daily laptop. This model will be available in March 2017 with a starting price of $909 USD.
The ThinkPad X270 features a 12.5-inch display with both Full HD, Full HD Touch, and "HD" options. The laptop will be available with the latest Intel Core i processors, graphics described as "integrated," and up to 16GB of memory alongside up to 2TB HDD or 512GB SSD storage. Audio comes via "Dolby," but no further details on that have been specified at this time.
The laptop is fairly slim with a 20.3mm thickness and overall 2.9lbs weight. Ports and connectivity options are numerous, however, and include optional NFC, a smart card reader, Ethernet, an audio combo jack, HDMI, USB-C, two USB 3.0 ports and one always-on USB 3.0 port, and a four-in-one card reader. There's also a webcam with a 720p resolution.
Lenovo says users get the same MIL-SPEC durability we find on some of the maker's other laptops. There's also a touch-style fingerprint reader (a new feature versus the previous model), dTPM 2.0, Lenovo's precision touchpad, and Microsoft Windows 10 Signature Image.