Lenovo ThinkPad X250 Review - a subtle but solid update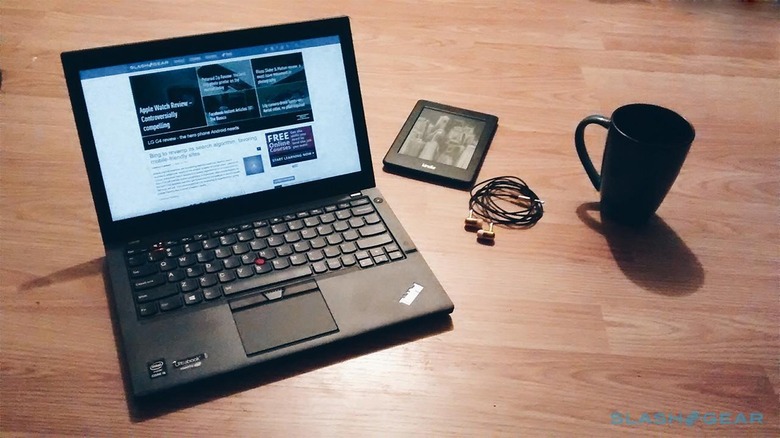 The Lenovo X240's older sibling has arrived, and it is aptly named the Lenovo X250. Many of the previous model's design choices have carried over into the model, but as always the update brings with it, you know, updates for a slightly more modern world. The X250 is a relatively compact laptop with a rugged design and, perhaps the best part of both it and the X240, it has phenomenal battery life, particularly if you're using the largest secondary battery. Is it notable enough to justify upgrading from the X240? Read our full SlashGear review to find out!
Hardware
The Lenovo X250 is designed to be portable and durable, and it does both things fantastically. As far as portability goes, the laptop isn't the thinnest offering out there (particularly if you're using the larger secondary battery), but it's not too big, either, nor does it feel heavy.
The laptop has a thickness of 20.3mm (0.85-inches), measuring in at 12-inches long and 8.21-inches wide. The lid is smooth, and some of the plastics have a slight textured feel. The keyboard, meanwhile, is that familiar ThinkPad favorite (and it's spill-resistant); there's LED backlighting and both function and multimedia keys.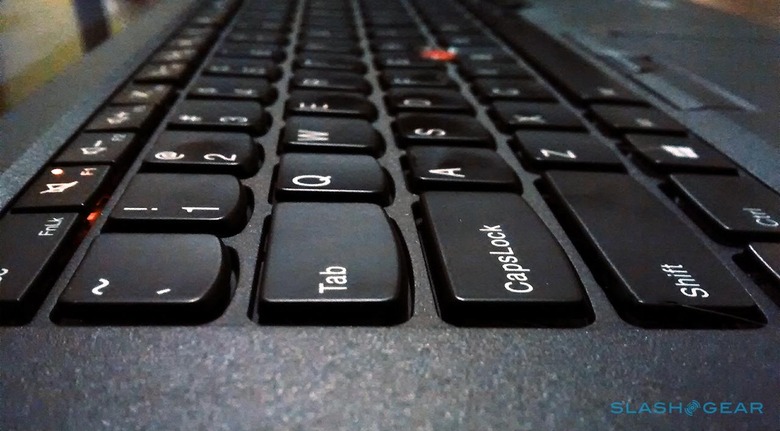 Ports are fairly numerous on the X250, and include some not-so-common-anymore offerings like a VGA port. There's a mini Display Port, Ethernet, a pair of USB 3.0 ports (with one of them being always on), and a connector for using a dock. There's also a 4-in-1 SD/MMC/SDHC/SDXC card reader. Security is rounded out with a fingerprint reader.

Given that the laptop is made to be durable, it isn't surprising the display cover is made of carbon-fiber reinforced plastic, which protects the 12.5-inch Full HD IPS display (360 nits, anti-glare, and 16:9 aspect ratio). Joining the display is an Intel Core i5-5200U 2.7GHz processor, Intel HD Graphics 5500, and up to 8GB of RAM. Storage is a 180GB SSD. Connectivity, meanwhile, is also expansive with both Bluetooth and 802.11ac dual-band Wi-Fi.

All of this works out into a laptop that is powerful, durable, and covers most of the bases — likely the ones you'll need while working. As expected, the laptop is loaded with Windows 8.1 Pro 64. There are dual-array microphones for making VOIP calls, Dolby Digital Plus for the audio, and MIL-SPEC rating — it can operate at 15,000ft, at -20C, at 98% humidity, and other conditions typically brutal to hardware.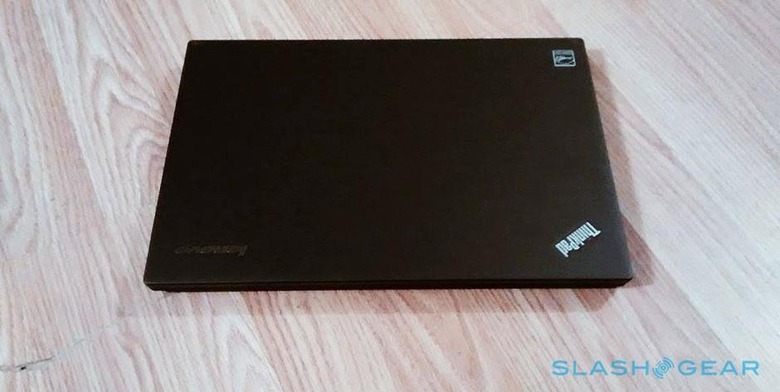 Software & Performance
The Lenovo X250 is a little powerhouse all around, but its greatest strength comes in its Power Bridge technology — basically, the laptop features an internal battery (3-cell) and a hot-swappable secondary external battery, of which both 3-cell and 6-cell options are available.
As you can see in the image below, the 3-cell battery is thin and, therefore, lighter and less bulky on the laptop. The 6-cell battery is thicker and will stick out from the laptop, but has the added advantage of greatly increasing the run time on a charge. Like with the X240 before it, using the external 6-cell battery alongside the internal 3-cell battery will let you go an entire work day of relatively heavy usage without having to recharge.
Lenovo says you can get up to 20 hours of run time using the 6-cell alongside the external battery, but if you're very conservative with your usage, you can squeeze a solid 23 or so hours out of this thing.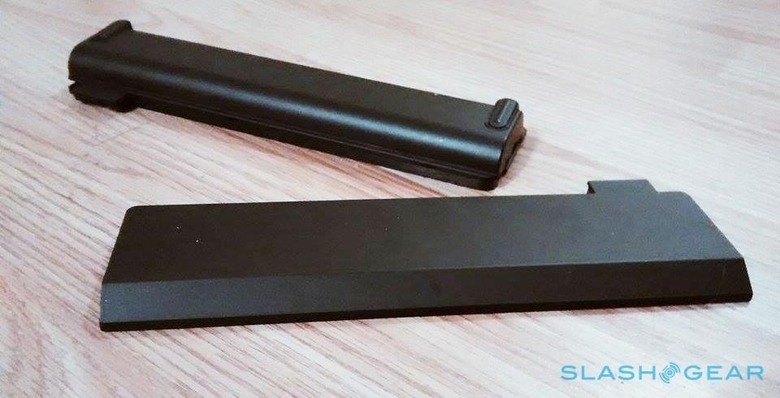 As far as performance during usage goes, the laptop holds up fine and handled everything we threw at it without issue. The performance you experience will largely depend on what configuration you get, but in our benchmarks test we saw pretty much the same results we saw with the previous X240 laptop. Check out the gallery below to see them for yourself.
Conclusion
The Lenovo ThinkPad X250 is very similar to the previous X240 model, but it has its improvements and that's a good thing. You'll find that the battery life — which was already ample with the X240 — has gotten even better with the X250, and that the performance possibilities have climbed as well.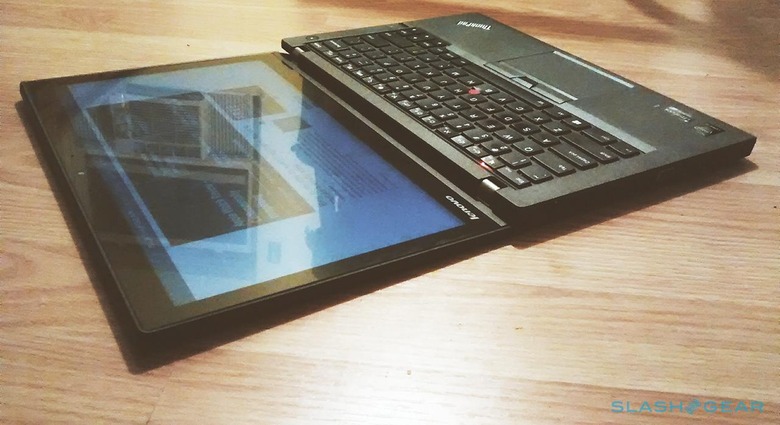 The same rugged elements are all included in the latest model, as well as the relatively portable and svelte design. If you enjoyed the X240 and like having the newest thing, updating to the X250 is worth the jump. If you're new to this line up of laptops entirely, however, and you're looking for something with power and long battery life, prepare to be amazed.
Price starts at $755 USD.