Lenovo ThinkPad X1 Fold detailed: Everything you want to know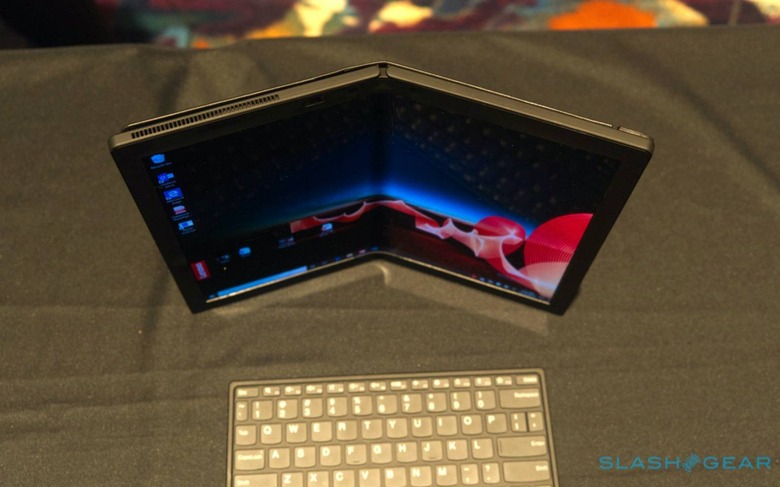 The most interesting product unveiled as part of Lenovo's new CES 2020 wares is the ThinkPad X1 Fold, a new iteration in the company's X1 product family. As its name suggests, this laptop ditches the keyboard in favor of a single large screen that can fold down the center, providing users with an entirely new kind of experience that is distinctly different from traditional tablets and laptops.
Lenovo has provided the full details on its ThinkPad X1 Fold, a product first teased months ago. The initial version of the Fold will be released with Windows 10 around this summer followed by versions with Windows 10X for foldables later on. The Windows 10X version will offer an 'enhanced foldable user experience,' according to Lenovo.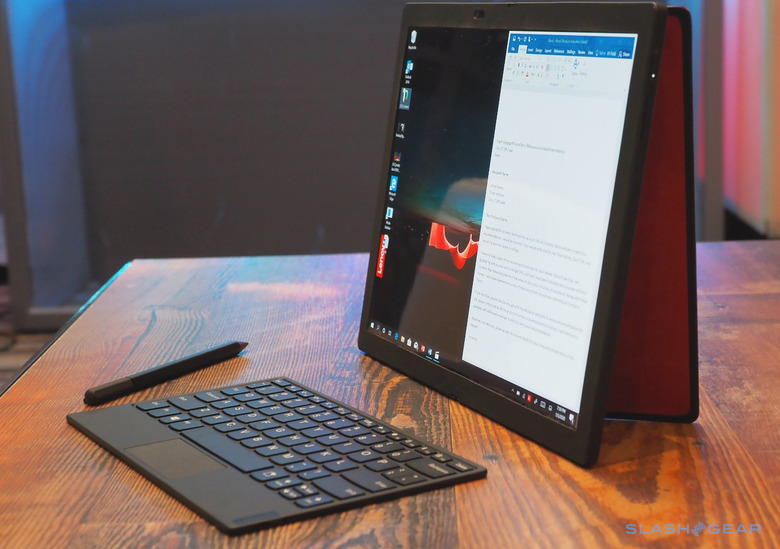 Speaking first of the specs, the ThinkPad X1 Fold features a 13.3-inch flexible QXGA OLED 2048 x 1536 300 nit touch display with 95-percent DCI-P3 color coverage. The display is paired with an Intel Core processor featuring Intel Hybrid Technology, Intel UHD Gen 11 Graphics, 8GB of RAM, and up to a 1TB SSD. As well, the model packs a 5MP HD RBG and IR webcam alongside a Dolby Audio speaker system.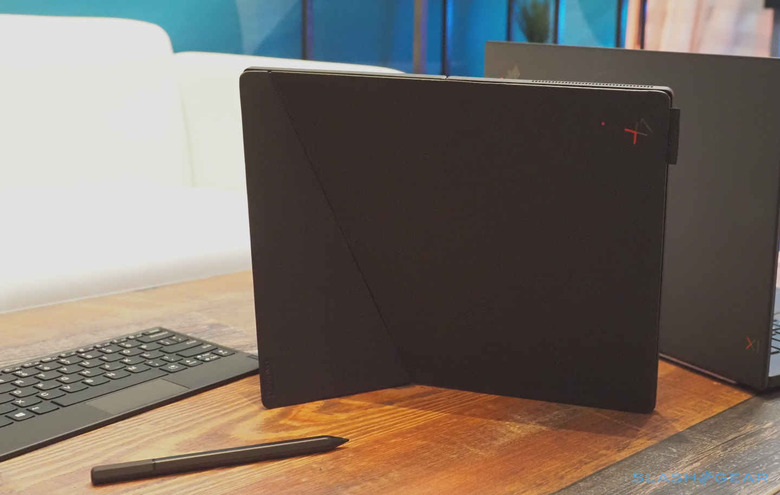 The foldable packs two USB-C ports (Gen 1 and Gen 2), as well as a DisplayPort via USB-C and a SIM card slot. Connectivity includes 4G LTE and 5G, 802.11ax WiFi, and Bluetooth 5.0. Other features include an Active Pen stylus and the Lenovo Mini Fold Keyboard.
Lenovo describes a variety of use cases for its ThinkPad X1 Fold, including for 'heavy content consumption,' as a laptop with the related keyboard, and as a tablet. Users can use the stylus to annotate documents, sketch, and other related things. As the images show, the screen can be used with the laptop folded slightly into a laptop-like configuration, as well, with different content on the top and bottom portions.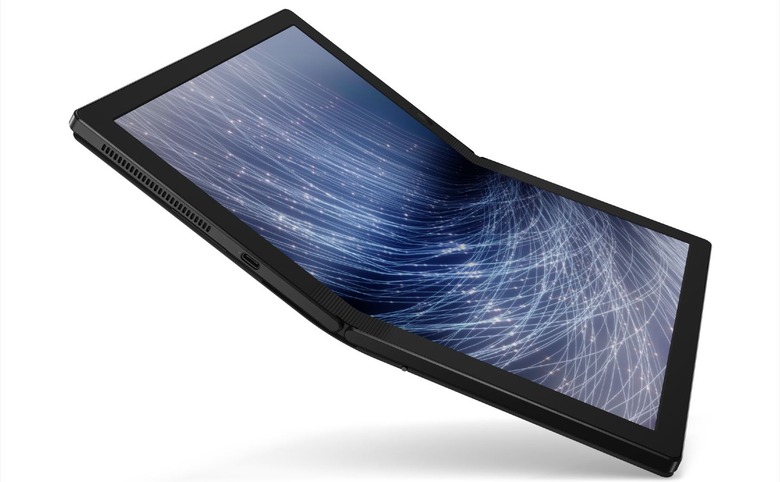 Lenovo says that its team worked with Intel on dealing with the various electrical engineering and mechanical hinge elements of the design. Half a dozen hinges and more than twenty variations of them were tested before Lenovo settled on the multi-link torque hinge mechanism found in the foldable. The company says it has put the Fold through 'extensive durability testing' and that the Fold is built to the same durability standards as other ThinkPad laptops.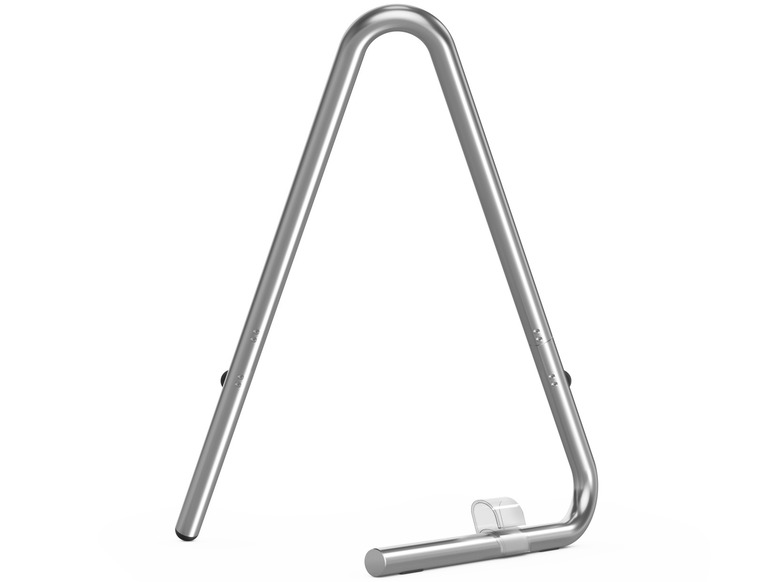 To help with the various use cases is the related ThinkPad X1 Fold Stand, which can be used to position the open, flat Fold device in landscape and portrait mode. Users can use the opened device with a related mouse and keyboard for full productivity while sitting at a desk. As well, users are able to connect a second monitor using USB-C for an expanded workspace.
The ThinkPad X1 Fold with Windows 10 will be available around this summer with prices starting at $2,499 USD; the optional stand will be available in the second half of this year for $24 USD. The Windows 10X version of the Fold will be available later on, but exact availability remains unclear.