Lenovo ThinkPad X1 Carbon 4K (7th-gen) hands-on review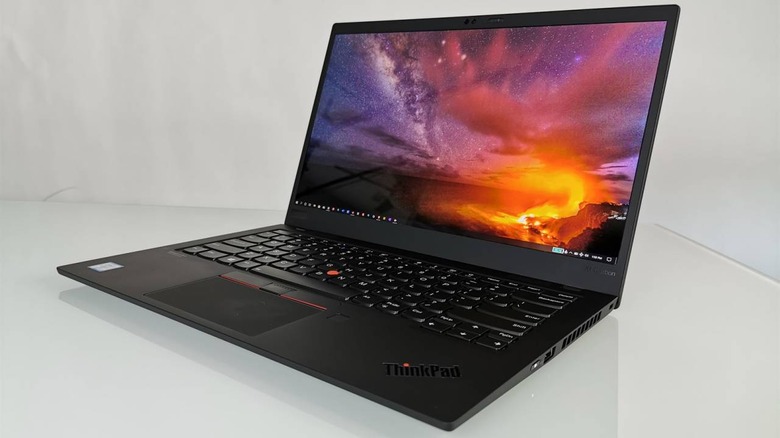 EDITORS' RATING: 8/10
The last time I laid eyes on the ThinkPad 7th-generation X1 Carbon laptop from Lenovo was at CES in early January. Exactly eight months later, a fully-spec'd out review unit landed on my doorstep. Lenovo allows the buyer to customize the X1 according to their needs and, more importantly, what their budget permits.
In this case Lenovo opted to send a top-of-the-line ThinkPad X1 Carbon, leaving me with the only decision: which display panel to choose. In my eyes, the 4K display with Dolby Vision HDR and 500 nits of brightness is the right one for me. The other option is the non-touch, full-HD with 400 nit display. I was warned that the 4K panel could slash battery life to about half compared to the FHD panel. I quickly did the math: under a synthetic battery life benchmark test, the full-HD yielded 18.3 hours, so half that still netted 8 to 9 hours.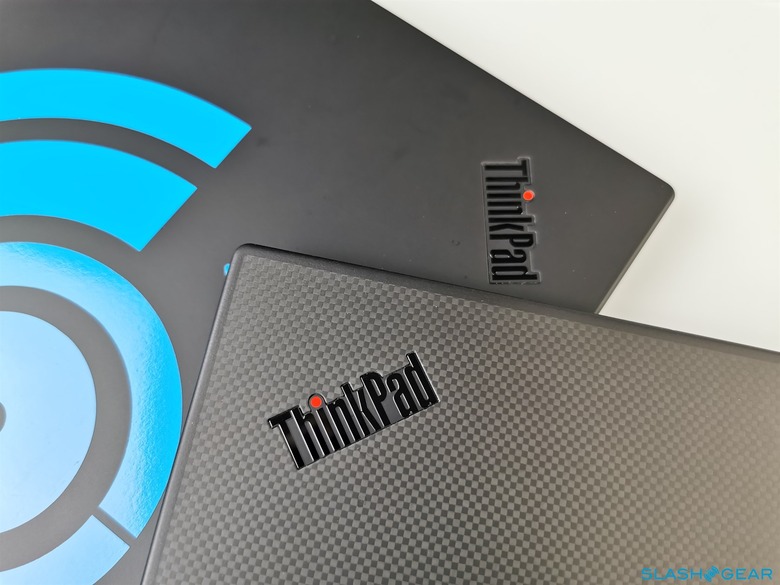 It's a compromise, but I decided the choice was worth it for me. Working as a journalist in the field, I'm often writing inside a car, outside, or near a bright window, such as sitting on an airplane where the cabin gets super-bright when other passengers raise the shades. These are places where the ultra-bright display earns its keep, and is well worth the cost of battery life.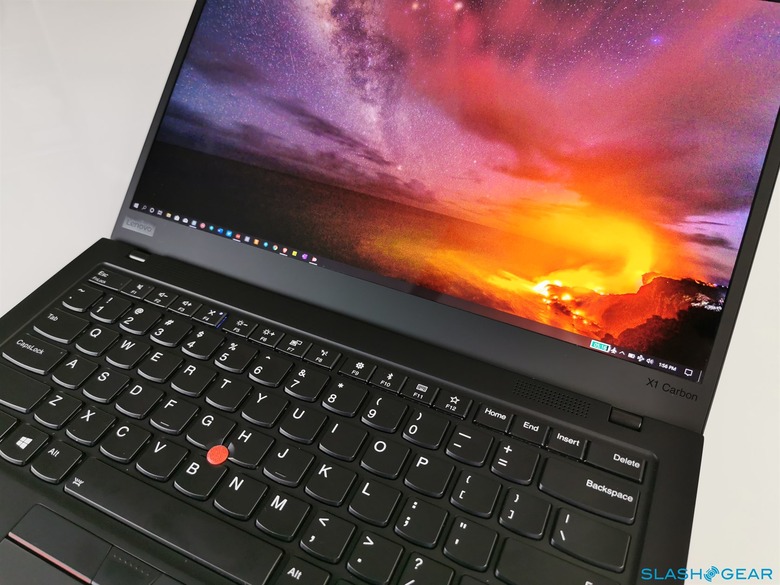 Am I regretting my decision? No, and that's an emphatic no. For a start, the latest-gen X1 supports rapid charging, similar to most smartphones nowadays. At 80%, the X1 fully charged in under 16-minutes with the included 65-watt charger; that's not bad at all. I noticed that even at 50% brightness, the battery life is going to take a big hit. Within under an hour, the battery meter already dropped to 90%. Yikes! I'm fully committed so there's no turning back now. Opting for the best display offered on the X1 will also set you back $269.
There's also some chatter and concerns about app-scaling on the 4K display. As far as I can see, there aren't any rough edges or blocky-looking rendering. Browsing through Windows' settings, the recommended scaling of text, apps, and other items should be set to 300%, but I found that 200% provides the best balance. Of course, what's best for you will depend on your eyesight, but I definitely prefer having the choice in hardware and software.
For most buyers, the 14" FHD with 1920 x 1080 with or without multi-touch capability is more than adequate. It's the only panel Lenovo offer with touch, too, and if you want Lenovo's new PrivacyGuard for screen security feature, FHD is your only option. Stepping up to the WQHD gets you a 2560 x 1440 IPS glossy multi-touch display which is what I had on the gen-6 X1. I found the app-scaling rendered text too small for my eyes, and I wasn't a fan of the 16:9 aspect ratio.
An IR camera with Windows Hello support comes standard with the 4K panel, and is optional with the other displays. It's something sorely lacking on the outgoing model, even though it was available on the ThinkPad X1 Extreme, so I'm delighted to see it spread to the new X1 Carbon.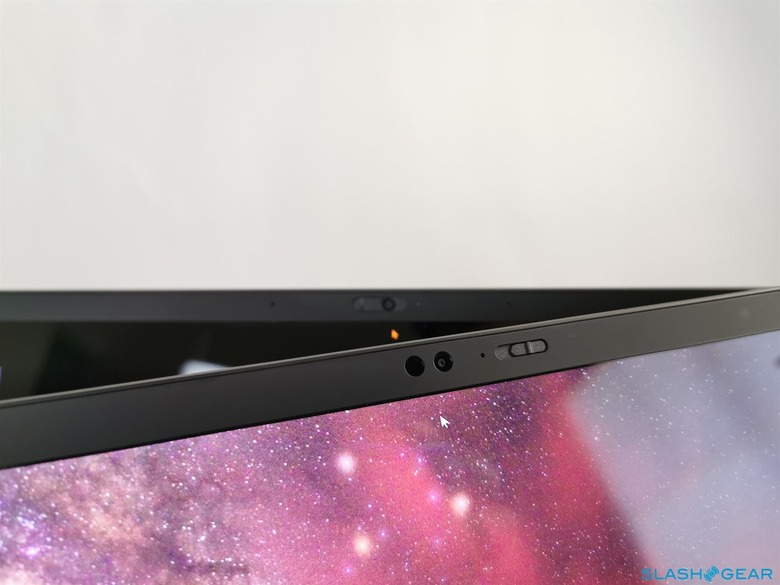 Windows Hello works in a well-lit environment, down to a dimly lit room, but struggles to unlock in the pitch dark. Thankfully the new-generation fingerprint scanner works fine in those rare instances. And, speaking of the fingerprint scanner, it works as an "on" switch as well as to scan your fingerprint. The convenience factor jumped multiple-fold, and I love it.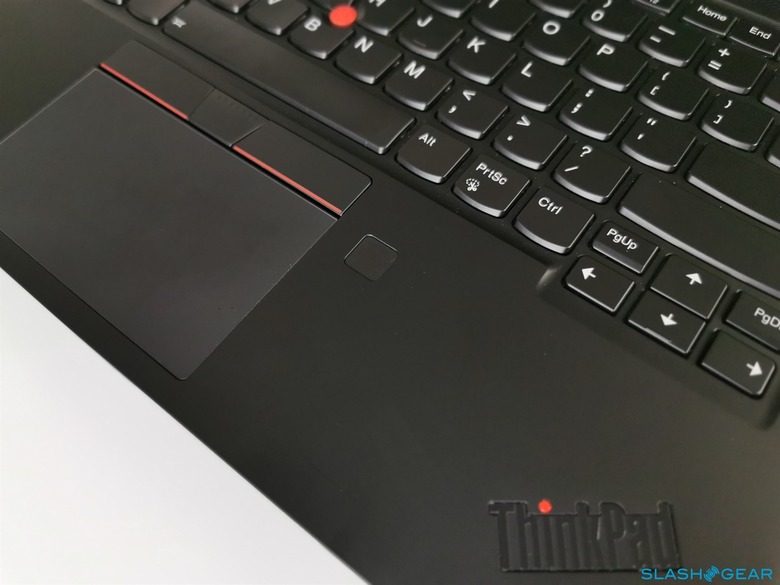 Do I miss not having multi-touch? Yes and no. There are times when it's just more convenient to poke at the display; such as being in a tight space on an airplane. However, for anyone with OCD, the biggest drawback is getting the display all smudgy. I found that even with the ThinkPad X1 Extreme with a 4K display and multi-touch, I didn't use the feature often enough to make this a must-have. At the end of the day, your mileage may vary. The idea of having this feature is nice but not necessary.
Living with less than stellar laptop speakers isn't the end of the world and shouldn't deter one from a major purchasing decision. That said, the speaker placement and sound quality of the outgoing model led to less than desirable performance.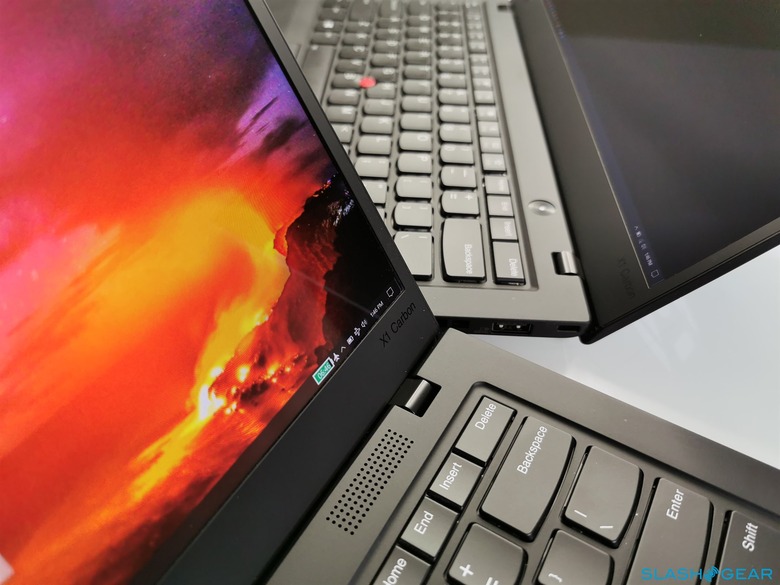 Thankfully Lenovo heard our feedback. Repositioning the button and port layout – in particular the power button, which is now much smaller and has been shifted to the right-hand side, next to one of two USB-A ports – has cleared up prime real-estate for better speakers. Right below the display are dual Dolby Atmos speakers, for example, which work alongside two front-facing top-firing tweeters and the down-firing woofers underneath. The result is a far more immersive sound experience.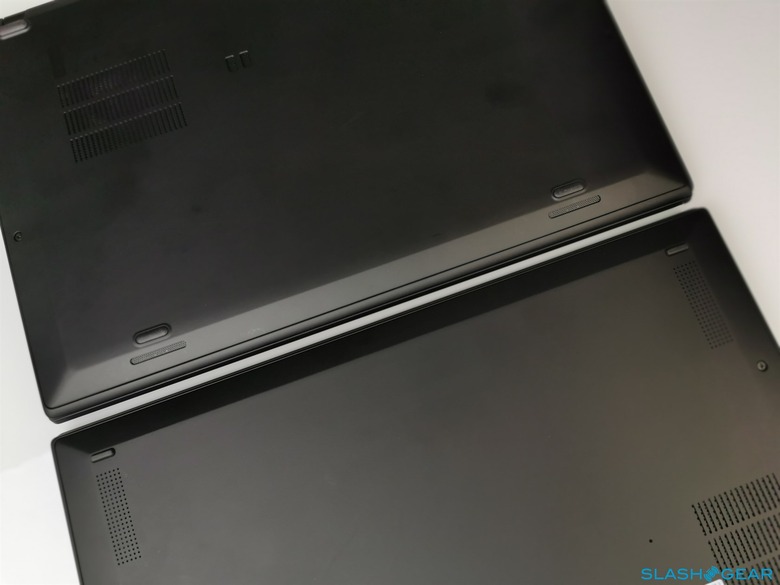 The other feature I'm jumping for joy over are the four far-field microphones. The two microphones placed at the top are perfect for voice commands, conference calls, and – in my case – recording meetings and press conferences for real-time voice transcription.
I'm in three to four meetings, product briefings, and press conferences a week. That's a ton of information to capture, so I heavily rely on real-time voice transcription to keep everything organized. The four 360-degree far-field mics do a great job capturing audio from up to 10-feet away, in my experience. Even if you're not recording meetings, the system is perfect for Alexa or Cortana for search queries, controlling the smart home, and other features.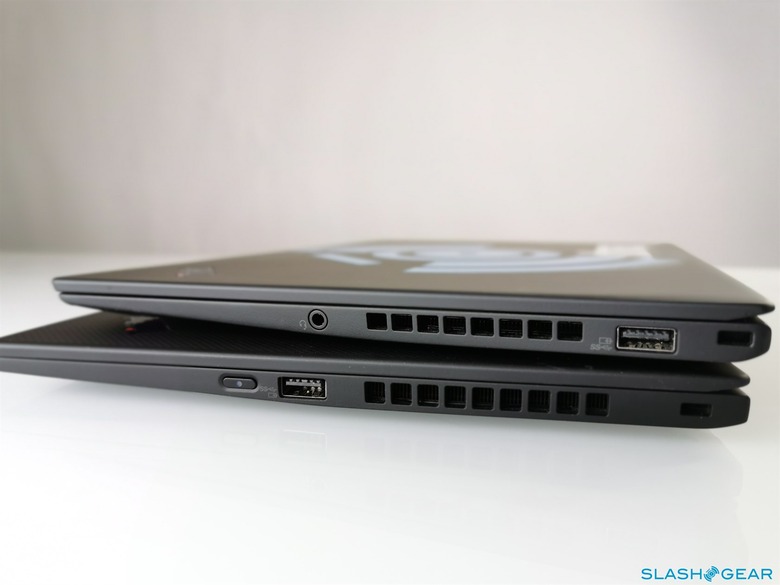 In some instances where the speaker is too far away, I'm able to take advantage of the 3.5mm combo headphone jack and TRRS mic input. Utilizing the portable Rode Go Wireless microphone system still allows me to capture clear and crisp audio. Not only that, I can finally use my custom in-ear monitor headphones, too!
The only other feature that wasn't available on my review unit, which I badly wanted, is the LTE-A wireless WAN. It allows you to insert a sim card for data connection much like your smartphone. Unfortunately, you must check the box if you plan on using that feature. It's not possible to retrofit the modem later.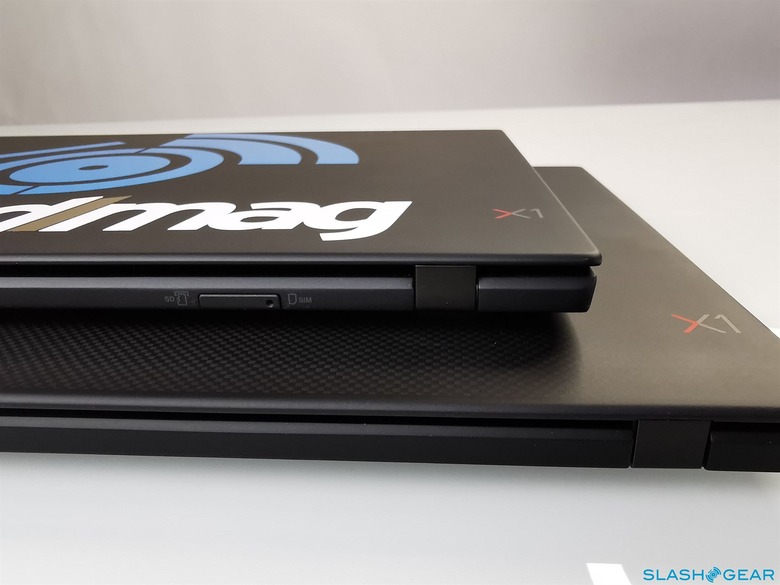 The overall weight and dimensions of the ThinkPad X1 Carbon are some of the best, weighing in at merely 2.49 pounds and measuring in, at the thinnest point, at only 14.95mm. Finally, this is a laptop that you can use on your lap, comfortably. There it has replaced the Huawei MateBook X Pro, which until now has been my daily driver (mixed in with the outgoing ThinkPad X1 Carbon).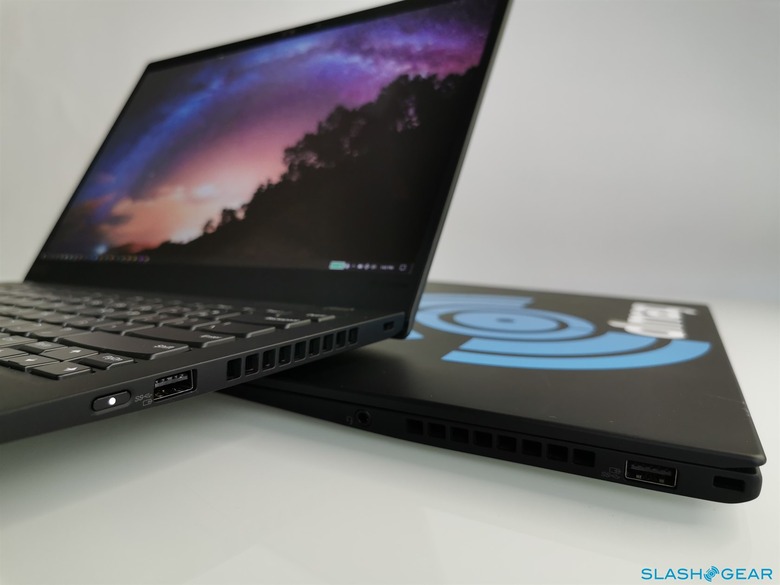 Compared to the MateBook X Pro, the X1 runs so much cooler. I can barely use the MateBook X Pro without placing something like a Phoozy case underneath to prevent getting what can feel like first-degree burns. Additionally, while keeping the entire system cool, the ThinkPad's fan is extremely quiet.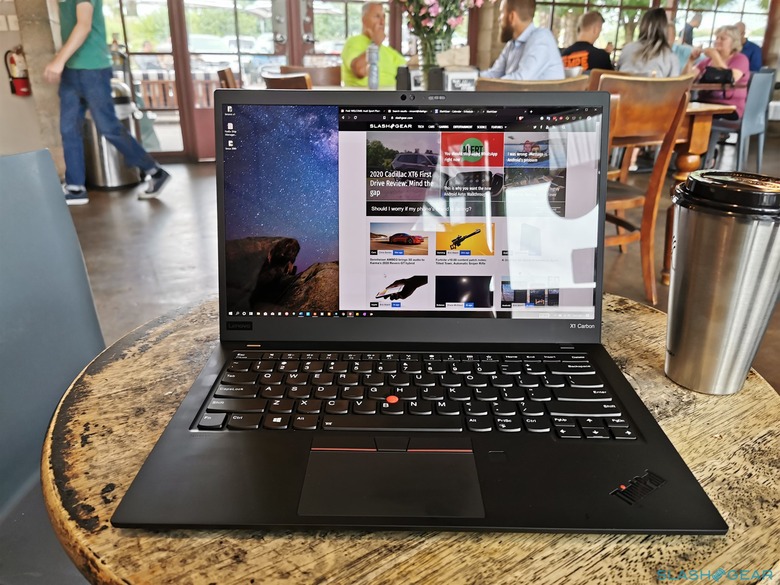 Overall, in the past few days of using the new ThinkPad X1 Carbon, I'm more than thrilled with the sum of all the smaller updates. Together, they add up to a better experience, but the question remains: is it worth upgrading from the current X1 Carbon? To answer this question, stay tuned for SlashGear's full review.