Lenovo ThinkPad L470 and L570 business laptops detailed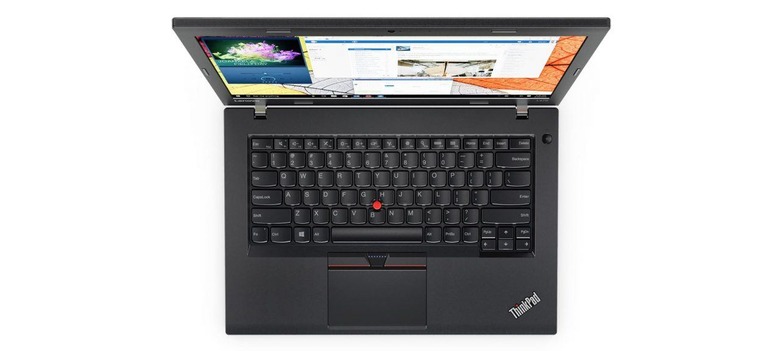 No one ever accused Lenovo of not having enough business laptops, and the same holds true leading into 2017. The company has unveiled a variety of business-chic notebooks today, not the least of which is the new ThinkPad L470 and ThinkPad L570 models. Both these laptops share many features, and indeed aren't too far removed from the likewise unveiled T Series. While these aren't the lightest ThinkPads out there, they make up for their heft by offering a vast array of features.
ThinkPad L470
The Lenovo ThinkPad L470 is similar to the company's new T Series laptops, in that they have similar designs and features, but there are some notable differences. While the T Series laptops are lightweight and quite thin, the L470 doesn't focus on those two element as greatly — it comes in with a weight of 4.23lbs and a width of .94-inches.
The laptop comes with all the features you'd want in a business or general purpose laptop, including long battery life at 12 hours per charge. There's a 14-inch display with two resolution options: 'HD' with 220 nits brightness, and Full HD with 250 nits brightness. This is joined by unspecified processor options up to the latest Intel Core i tech, as well as 'switchable' AMD graphics. Buyers can choose up to 32GB of memory and up to 1TB of HDD or up to a 256GB SSD.
Other features include a four-in-one card reader, combo audio jack, Ethernet, fingerprint reader, 802.11ac WiFi, Bluetooth 4.2, and a trio of USB 3.0 ports. Audio comes from a pair of built-in stereo speakers. The L470 will be available in March 2017 starting at $799 USD.
ThinkPad L570
The ThinkPad L570 is similar to the L470 model, only with a larger 15.6-inch display with both 1366 x 768 and 1920 x 1080 resolutions. Given the larger display, it's not surprising the L570 is heavier at 5.25lbs; the laptop's thickness comes in at 1.08-inches. Graphics are described as 'integrated' and the processor options will range up to the newest Intel Core i offerings.
Other features include up to 16GB of memory and up to a 1TB HDD or a 512GB SSD. There's stereo audio with Dolby Audio, four USB 3.0 ports, mini Display Port, VGA-out, Ethernet, headphone/microphone ports, fingerprint readers, Bluetooth 4.2, 802.11ac WiFi, and a 48Wh battery. This model will be available in March 2017 for $809 USD.