Lenovo ThinkPad L13 and L13 Yoga detailed: 10th-Gen Intel, Dolby Audio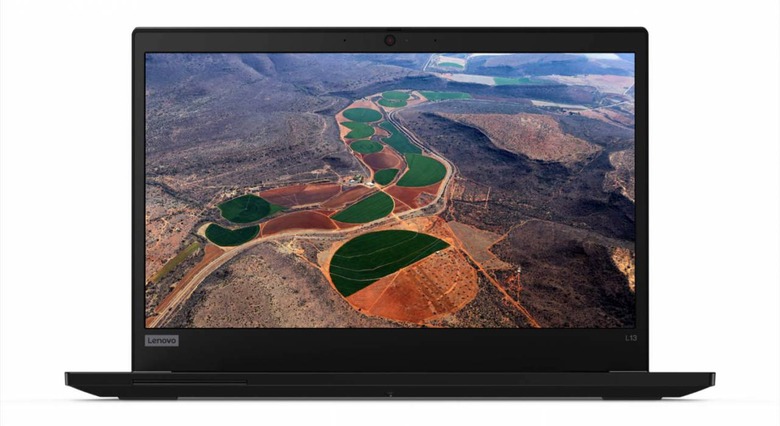 Lenovo has updated its ThinkPad L-Series business notebooks with the new ThinkPad L13 and ThinkPad L13 Yoga models. Both laptops are designed for enterprise, offering business customers the performance they're seeking in classically-styled ultra-portable form factors. As the latter product's name suggests, Lenovo is offering the L13 in both an ordinary laptop design and in the company's iconic Yoga style with a 360-degree hinge.
ThinkPad L13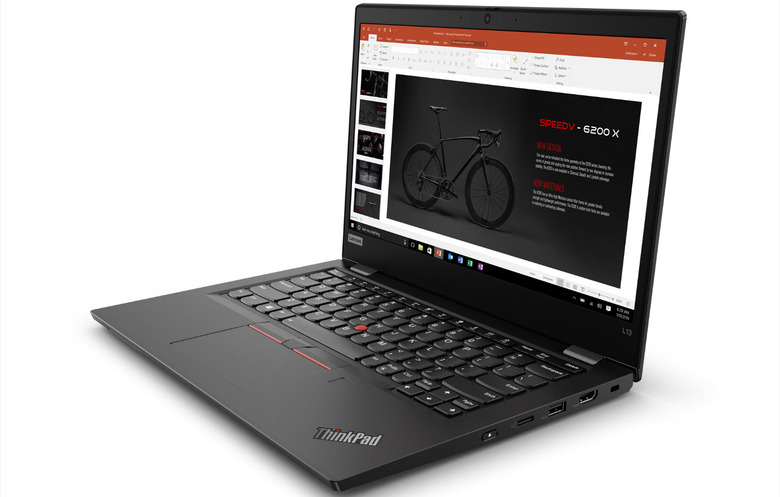 Business users looking for a slim, lightweight laptop packing up to Intel's 7th-generation Core i7 processors will appreciate the new ThinkPad L13. The model measures 17.6mm thick and has a starting weight of 3.1lbs, making it notably portable for a laptop packing this level of performance.
Users get a 13.3-inch screen with multiple display options, including a Thin Bezel HD option with 250 nits brightness ranging up to a Full HD IPS Touch panel with 300 nits. This model also packs up to 16GB of RAM, 1TB storage, several hardware security features including a fingerprint reader, and more.
Other notable features include Dolby Premium Audio and up to 14 hours of battery life with Rapid Charge support. The ThinkPad L13 will be available in October with a starting price of $749 USD.
ThinkPad L13 Yoga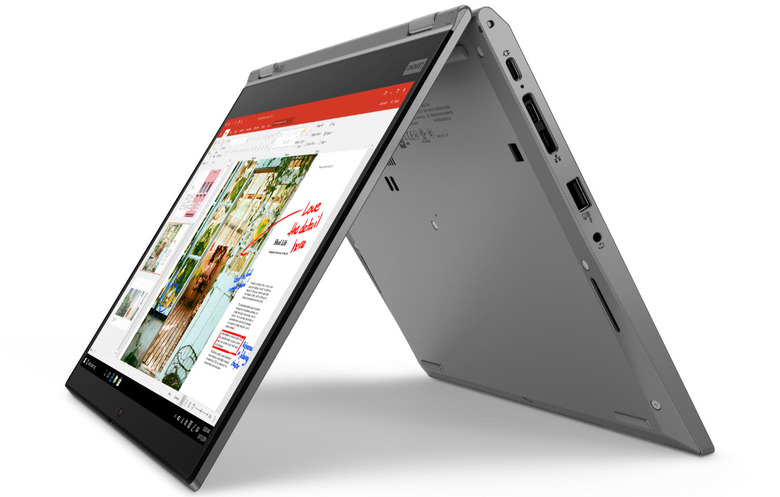 As expected, the ThinkPad L13 Yoga model is very similar to its non-flexible cousin, the biggest difference being a screen that can rotate all the way back against the base. With this design, users can put the laptop in 'tent' and other modes for different usage scenarios.
The L13 Yoga features a 13.3-inch display with a Thin Bezel Full HD Touch panel with 300 nits brightness, up to the 10th-gen Intel Core i7 processor, 16GB of RAM, 1TB of storage, and a 'World Facing Camera.' As well, the Yoga variant of the L13 comes with an integrated rechargeable stylus for using the laptop in tablet mode.
As with the L13, the new ThinkPad L13 Yoga features Dolby Premium Audio, but battery life is slightly lower at up to 12 hours per charge. The model will be available in October with a starting price of $919 USD.