Lenovo ThinkPad Edge 14 and 15 notebooks debut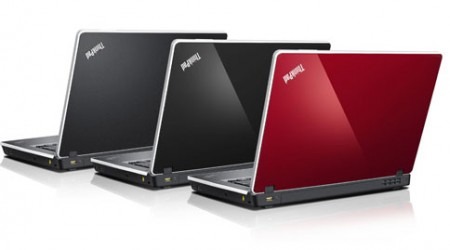 Lenovo has outed a couple new notebook lines for the user looking to get their hands on a new computer. The new Lenovo Edge 14 and 15 notebook lines are aimed at the small and medium business user, pack in some interesting features, and actually look good, which isn't something Lenovo has been known for traditionally.
The 14 and 15 lines start at $599 and offer the latest Intel Core i5 and i3 processors and can be had with Celeron CPUs as well. The screen used are HD resolution with LED backlighting and they have lots of connectivity options with HDMI out along with DVD burners.
Optional features include 4G (presumably WiMax) 3G, and WiFi and both have spill resistant keyboards with multitouch touch pads. The machines are offered in heatwave red or midnight blacks finishes. The ThinkPad Edge machines are both available now through business partners and will hit Best Buy stores next month.