Lenovo ThinkPad Android 4.0 ICS upgrade timeline released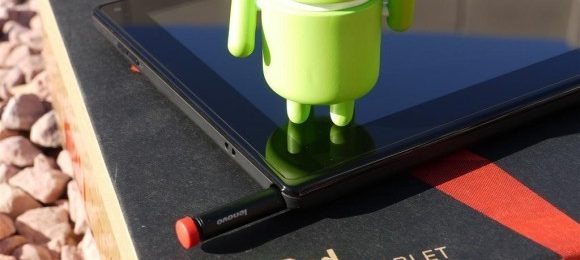 The tablet known as Lenovo ThinkPad has been officially tipped by its manufacturer to be getting Android 4.0 Ice Cream Sandwich inside Spring 2012. This means there could be a few more weeks in your path – or four weeks if you're listening to the groundhog. When the update does come down, you're in for a few awesome treats, including the Face Unlock feature that we did not see some through with the ICS upgrade for the almighty Transformer Prime, believe it or not.
This upgrade will begin in May, so says Lenovo, and three giant upgrades will come through as featured bits aside from the Ice Cream Sandwich features you should know well from our review of the tablet-based ICS a few weeks ago. This version comes first and foremost with a new and improved web browser. This new browser is said by Lenovo to allow you to jump to your favorite content a whole heck of a lot faster and save pages for offline browsing easier than ever.
Next there's Voice Input for onscreen dictation. While you speak, the words appear on the screen, and your voice input engine underlines text it believes it heard but might be incorrectly translated. After you've finished speaking, all you've got to do is tap these words and suggestions for correct words will appear. This is available on the Galaxy Nexus currently as well – check out our review of Ice Cream Sandwich for smartphones back at the release of that gem.
Finally there's Face Unlock, the same screen-unlock feature you see advertised by Samsung and Google as unbreakable by a 4 year old child with finger mustache. This unlock feature comes with Ice Cream Sandwich and, like most features, is able to be activated or de-activated by the manufacturer. Users will be able to see an Over the Air update on their ThinkPad tablet starting in May, again, and the update will roll out across the month.