All-in-One PCs: some love them while others aren't so fond. The biggest criticism is often the difficulty with updating the machine, something Lenovo has addressed with its new ThinkCentre Tiny-in-One 23, a business-centric modular AIO with a detachable small-form-factor PC.
The new ThinkCentre all-in-one, which Lenovo refers to as a TIO (tiny-in-one), is a 23-inch monitor that offers the best an AiO offers: all the ports you need, an optional ODD, customizable stand, and a Full HD resolution amidst it all. The unique part is the system's "modular" design, working with the maker's ThinkCentre Tiny PCs.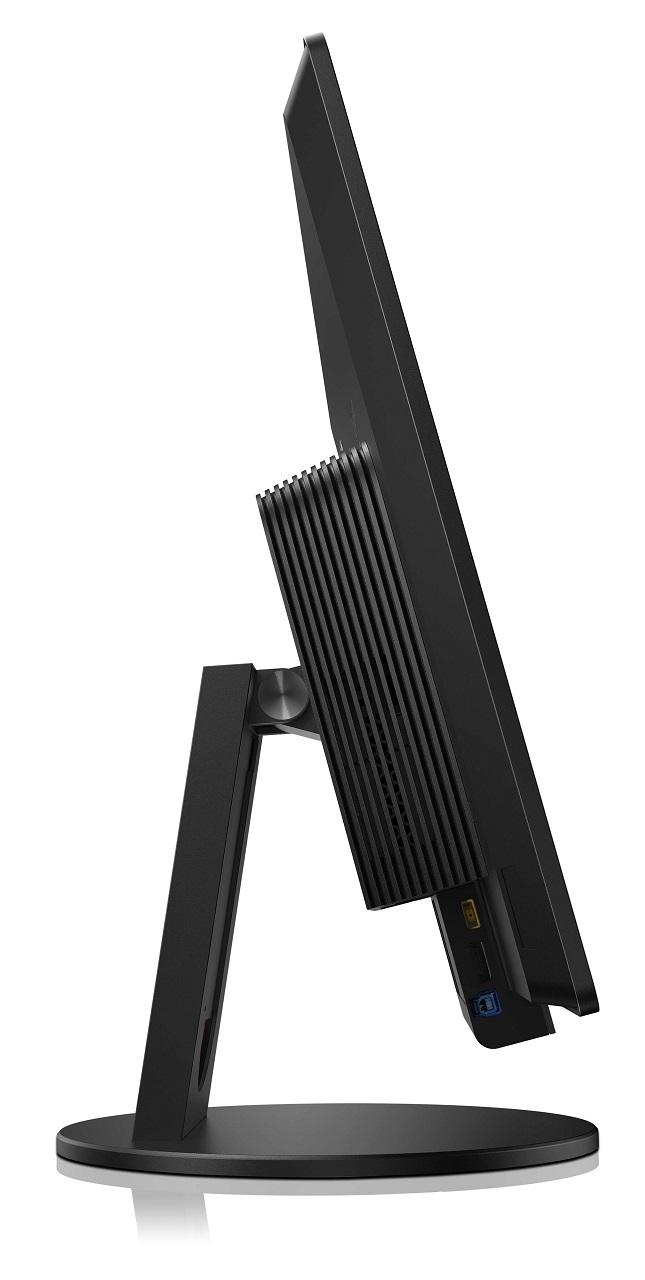 The Tiny PCs (which will be available separately) are attached to the back of the monitor unit through what Lenovo promises is a tool-less process, making it relatively hassle-free. This gives users the freedom of a tower + monitor setup combined with the clean, compact benefits of an all-in-one system.
The TIO is VESA-compatible, supports a Kensington cable lock, and features multiple USB 3.0 audio ports on the front. The full list of available ports haven't yet been detailed, but we'll know more when the system launches next month — price starts at $279 USD.