Lenovo ThinkCentre M93z AIO packs Haswell, 1080p display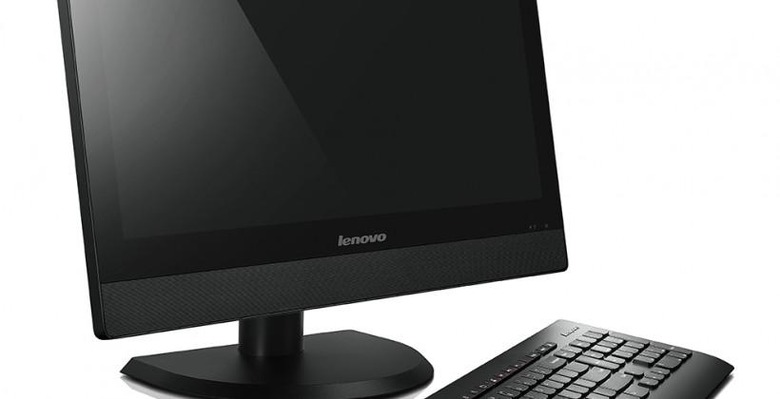 Lenovo just outed a few new ThinkCentre machines today, including the "tiny" M93p, as well as a new all-in-one computer that packs Intel's latest Haswell chips. The company also unveiled the M83 and E93 desktop towers with Haswell inside as well. All of these new machines are built for businesses and come with a corporate state of mind.
The M93z sports a 23-inch full 1080p HD LED display with 10-point multitouch capabilities. Lenovo is touting the display as having "a wide viewing angle" and being "anti-glare." As for what's on the inside, Lenovo says that it'll come packing with an Intel Haswell Core i7 processor with a hybrid storage drive (meaning both solid state and hard disk in one).
You can also get an optional 1GB AMD Radeon HD Discrete Graphics chip, although specifics aren't yet discussed just yet. The M93z will come with both touch and non-touch versions, and will be available starting sometime this month with prices beginning at around $799.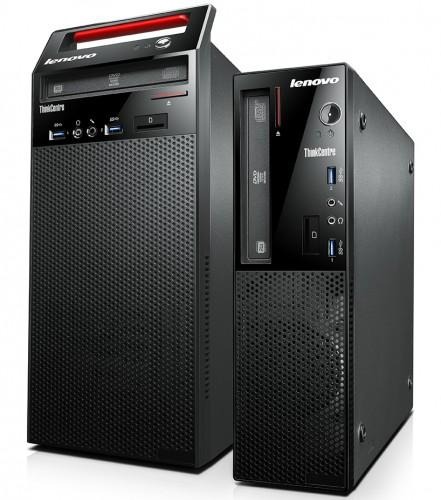 As for the two desktop towers, the ThinkCentre M83 is "built for enhanced business productivity," and comes packing with Intel's Haswell processor and 64GB of solid state storage, with the option of choosing a hybrid drive. The M83 is a small form factor computer, but Lenovo says it has plenty of room for expansion.
As for the E93, it'll be available in both mini-tower and small form factor models, and Lenovo says that it is "ideal for small businesses to boost productivity." Again, it comes with Intel's latest Haswell chip, as well as a hybrid storage drive. The machine also comes with "critical security features" like BIOS and HDD passwords for safe storage of sensitive data.
The M83 and E93 will be available beginning sometime this month, with prices starting at $529 for the M83 and $499 for the E93. Lenovo was rather vague on details, so hopefully we'll hear more about the machines when they eventually release to the corporate masses.