Lenovo targets road warriors with new Yoga Slim 7 and Yoga 5G laptops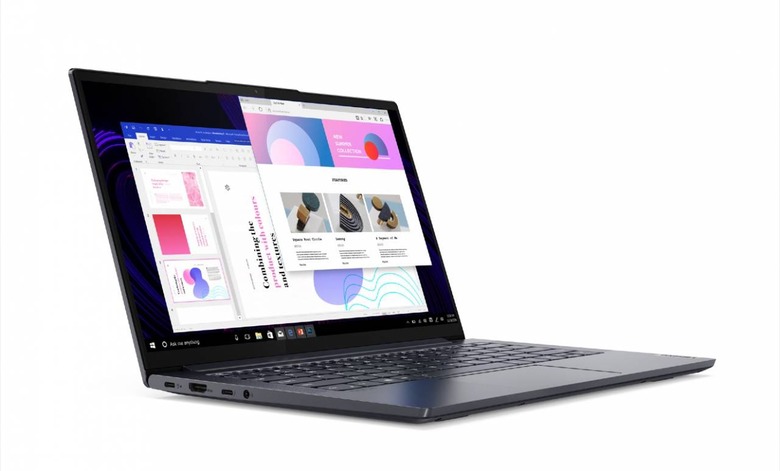 Joining its Chromebooks and other computing products is Lenovo's new Yoga 5G and Slim 7 laptops, two different models designed for professionals who need machines for the road. Of particular interest is the new Yoga 5G, the first PC to offer 5G connectivity in the world. Joining the 5G-enabled unit is the Yoga Slim 7, an ultraslim notebook that will come in 14-inch and 15-inch versions.
The Lenovo Yoga Slim 7 is a highly portable ultrabook that offers users access to Windows 10 and some high-end features, including the maker's Lenovo Q-Control Intelligent Cooling feature. Users have access to Lenovo Smart Assist, Smart Player for automatically pausing content when the viewer moves away, and Smart Display that knows when the user is looking away from the screen.

The Yoga Slim 7 will be available in 14-inch and 15-inch versions; the smaller version will have Intel and AMD hardware options, while the larger one will only be available with Intel hardware. Users can choose up to 10th-gen Intel processors or up to AMD Ryzen 4000 processors, up to a 4K display with Dolby Vision and 100-percent sRGB coverage, as well as up to either the NVIDIA GeForce MX / GTX or Radeon graphics.
The Yoga Slim 7 Intel version will start at $1,209.99 USD and the AMD version will start at $849.99 USD.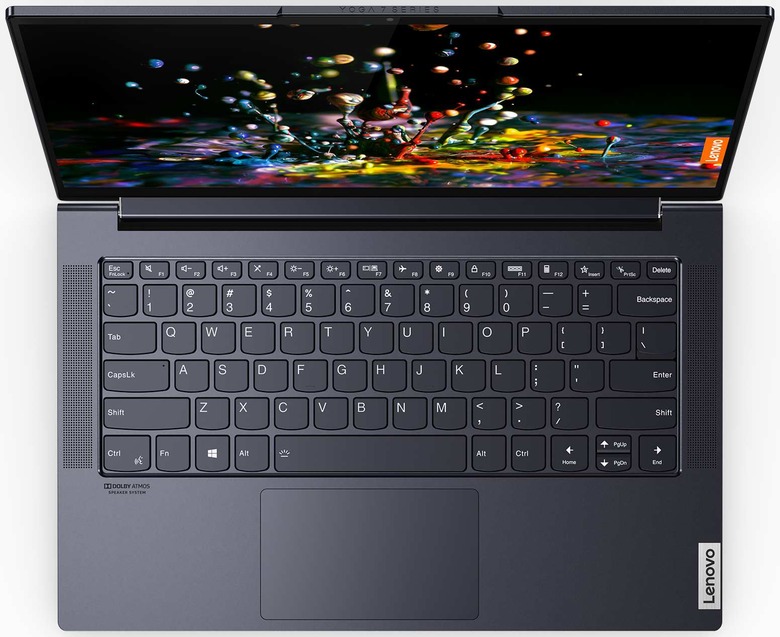 Users who require connectivity even when they're away from WiFi will be better suited with the new Yoga 5, a notebook that features built-in support for the budding 5G mobile broadband network. This model features the Snapdragon 8cx 5 Computer Platform and nine built-in antennas.
Other features include a 2-in-1 design, 14-inch Full HD IPS display with 400 nits brightness, up to 24 hours of battery life, a fingerprint reader and a built-in infrared camera, as well as support for an optional stylus. In addition to its Qualcomm Adreno 680 graphics, the Yoga 5G features up to 8GB of RAM, 256GB of storage, and two USB-C ports.
The Yoga 5 will be available to purchase this spring season with a starting price of $1,499 USD.