Lenovo Smartband makes its way through FCC, Bluetooth SIG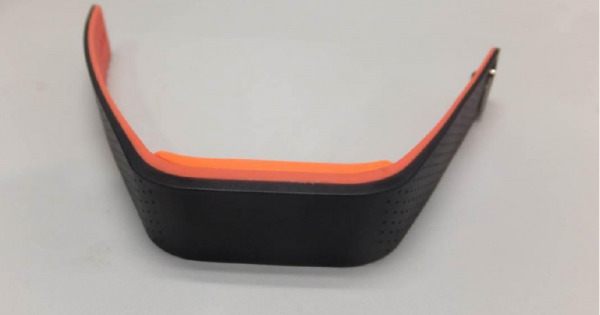 Lenovo might have an actual commercial wearable soon, but it won't be as ambitious as its C1 Google Glass rival. This Lenovo Smartband, with a model number SW-B100, is quite simply a modest fitness tracker that hooks up with a smartphone for your usual notifications and data syncing.
Everyone is getting into wearables these days, so it isn't surprising that Lenovo wants to be there too. But, for whatever reason, it isn't making a huge leap into smartwatches immediately. Perhaps it wants to get a feel of the market first with a product type that is relatively older and more tested than a still novel smartwatch.
The SW-B100 fitness band isn't exactly special when you look at it. The version that is shown in this FCC filing might even be considered to be on the ugly side. The band sports a black and orange color scheme that isn't uncommon among sports accessories. The FCC filing also includes a user manual, so much of the details about this device is pretty much now known. Features include your usual step, calorie, and sleep tracking plus a heart rate mode. The band is IP67 rated.
As for the "smart" features, pairing with an Android, iOS 7 or Windows (Phone) 8 device lets users get notified of incoming calls or messages, In addition to that, however, the accompanying Smartband app will also provides reminders for workouts, hydration, and even sleeping time. You can also set your own reminds. The band connects to mobile devices via Bluetooth 4.0 LE, so devices must support that in order to be compatible.
There is no word yet on when Lenovo plans on fully revealing this SW-B100, not that there is much left to be revealed aside from pricing. Given that it is already in the hands of the FCC and the Bluetooth SIG, and that the device looks quite finished, it might be really soon now.
SOURCE: FCC, Bluetooth SIG