Lenovo Smart TV gets first review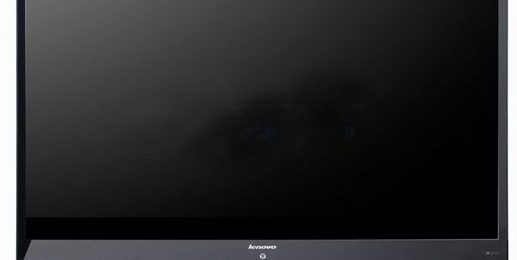 This time last month Lenovo was taking pre-orders for its K71 Smart TV for release in China, and now the first review is in. The all-round specs are impressive: a 42/55-inch 1080p IPS 120Hz panel is combined with a dual-core 1.5Ghz Snapdragon processor, five megapixel webcam, 6GB of local storage, and Ice Cream Sandwich. The usual array of TV connections can be found too, with four HDMI ports, two USB ports, and Ethernet.MICgadget got ahold of the TV and has thrown up the first available review of the Smart TV. Most notably, they put the custom controller through its paces, which can be used for traditional games and motion controlled games similar to the Wii. While the videos videos are in Chinese, the gameplay seems to be relatively responsive, with the two players able to hold a tennis volley against the computer without too much trouble.
The normal remote control also features a microphone that can be used for voice recognition, with the brief demonstrations yielding positive results. As for Ice Cream Sandwich, MICgadget says that users can download applications, but can't sideload any downloads apps via USB. The Play Store also isn't available in China, so customers have to grab apps through Lenovo's "LeStore" instead. It's slim pickings too: only around 150 apps are available.
Lenovo also seem to have locked out any additional streaming video services. Users won't be able to access services like Youku or Tudou, instead having to rely on Lenovo's Video On Demand. MICgadget finish its review saying that the TV is competitively priced against Samsung and LG, and that Lenovo has an advantage when it comes to the supply chain and distribution channels.