Lenovo Smart Tabs let you take Amazon Alexa anywhere you go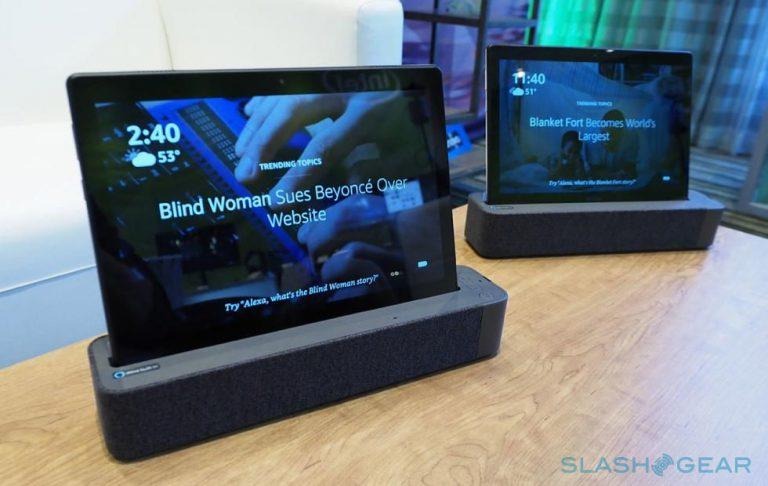 Amazon's Alexa assistant is great and all but most of her incarnations come in a faceless speaker that stays either rooted on the spot on in your home. Those are great for use at home and nothing more. What if you wanted something that can be used anywhere on the go? Either you hope to get your hands on an Android phone with Alexa built-in or get your hands on Lenovo's new Smart Tabs. Part Android tablet and part Amazon Echo Show, the Lenovo Smart Tab P10 and Smart Tab M10 lets you enjoy the best of both worlds, whether you're at home or on the road.
When you strip away all the marketing, the Lenovo Smart Tab is pretty much an Android tablet with a specialized dock that transforms the slate into a smart home hub. In a way, it's a more refined version of Lenovo's earlier Home Assistant kit for the Lenovo Tab 4 tablet. Of course, if it were that simple, everyone would have made something like this already. Part of the magic is how flawless Lenovo has made the experience to be.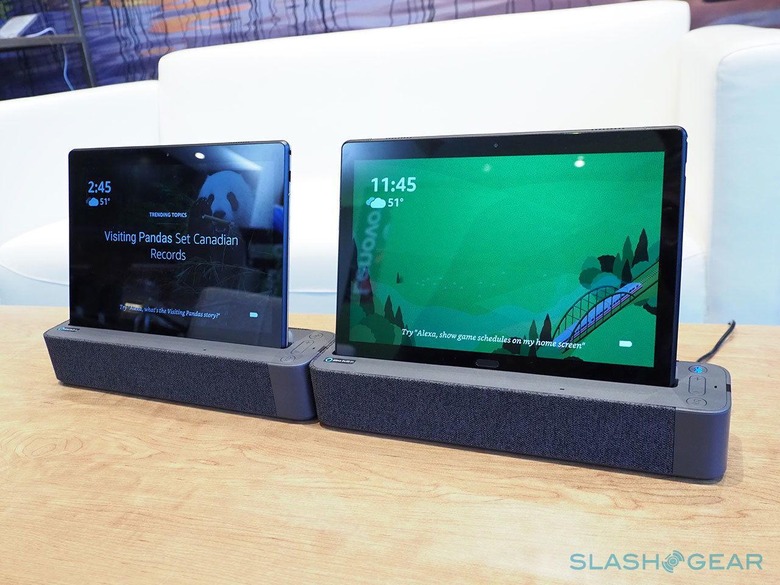 It's really as simple as docking the tablet, which also recharges the device. Once connected, the slate's screen switches into Show Mode, practically Alexa with a screen. The dock's three far-field mics make short work of hearing your voice even from afar. And the two 3-watt speakers, together with the tablet's own Dolby-tuned speakers, not only convey the answers back to you, loud and clear, they also transform the Smart Tab into a video and audio entertainment hub. And, of course, thanks to Alexa, it's also a smart home hub that lets you control anything and everything connected in your house.
The tablet half of the setup is no slacker either. There are two models available that are almost visually indistinguishable from each other. But, as they say, the devil is in the deets. The Lenovo Smart Tab M10 is the base model running Android Oreo on a Snapdragon 450 with 2 or 3 GB of RAM and 16 or 32 GB of storage. The 10.1-inch Full HD screen gets a resolution of 1920x1200 and the 4,850 mAh are quite plenty for life on the road.
The Lenovo Smart Tab P10 has the same basic specs but upgrades the RAM to 4 GB, the storage to 64 GB, and the battery to a whopping 7000 mAh. You can tell the two models apart from their backs, with the P10 featuring an aurora reflection effect.
While Lenovo hasn't revealed exact launch dates, the Lenovo Smart Tabs will soon be available for pre-orders this month. The Lenovo Smart Tab M10 will start at $199.99 while the Lenovo Smart Tab P10 will go for $299.99. Prices include the complementary Lenovo Smart Dock.