Lenovo Smart Tab M10 and Smart Frame are made for connected homes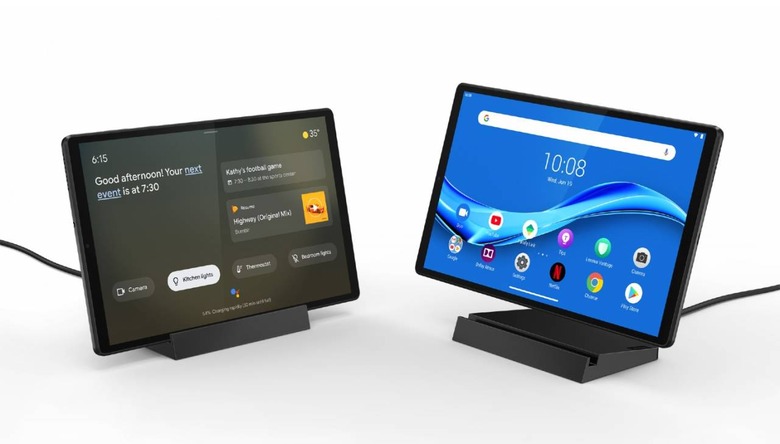 If you're looking for new smart home gear to make your house a little more convenient, look no further than Lenovo's new Smart Tab M10 Android tablet that functions as a smart display, as well as the company's new Smart Frame designed to show images and artwork like a giant techy alternative to a classic painting or picture frame. Both models were launched today as part of Lenovo's various CES 2020 wares.
Lenovo Smart Tab M10 2nd-gen Tablet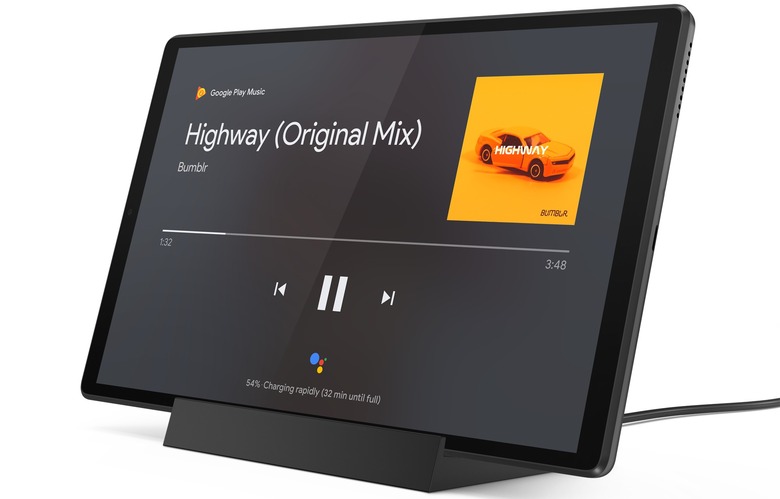 The Lenovo Smart Tab M10 offers the best of tablets and smart displays by combining a slim, portable slate with a large, attractive stand. This model follows the company's M8 tablet, offering a larger experience with Google Assistant and its Ambient Mode.
The tablet features a 10.3-inch Full HD display, a pair of side speakers with Dolby Atmos, up to 128GB of storage and 4GB of RAM, a 5000mAh battery, dual microphones, a variety of sensors (gyroscope, etc.), as well as an SD card slot and USB-C port. The model is powered by a MediaTek Helio P22T Tab octa-core processor and it ships with Android 9.
The model is joined by the Smart Charging Station, which stands the tablet up and enables it to work as a smart display while charging. The stand features dual microphones with mid-field voice recognition and its own dedicated signal chip.
The Lenovo Smart Tab M10 second-generation tablet will be available in April starting at $189.99 USD.
Lenovo Smart Frame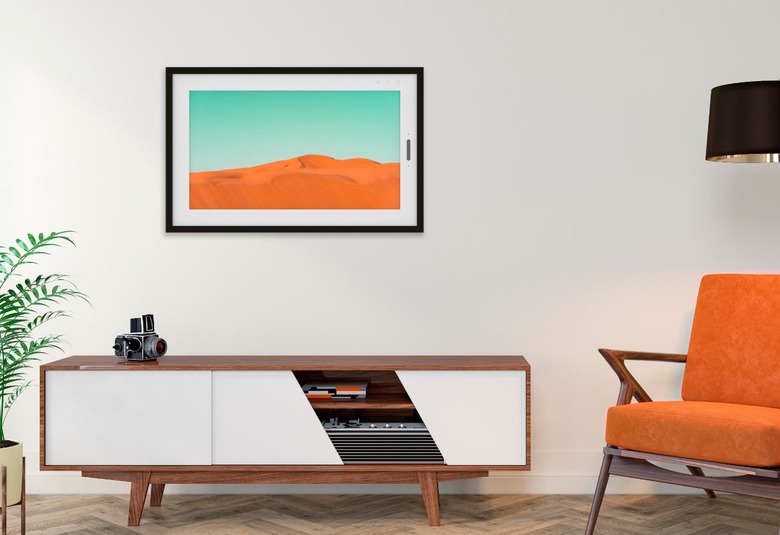 Joining the M10 is Lenovo's new Smart Frame, a 21.5-inch matte anti-glare screen that looks like a picture frame. The model features a color tone sensor to adjust the image's brightness level to match the room's lighting — the frame is visible even in bright daylight conditions, offering what Lenovo describes as a natural experience.
The Smart Frame pulls images from the cloud and features its own integrated AI for curating images. The model's free app provides access to 'hundreds' of pieces of artwork displayed by the Smart Frame. Users can install the product in landscape and portrait orientations; the frame's snap-on mounting system makes it possible to easily rotate the screen.
The Lenovo Smart Frame will be available in August with a starting price of $399 USD. Buyers will be able to choose from optional frame materials and colors.