Lenovo Smart Storage boasts dual-band WiFi and 6TB capacity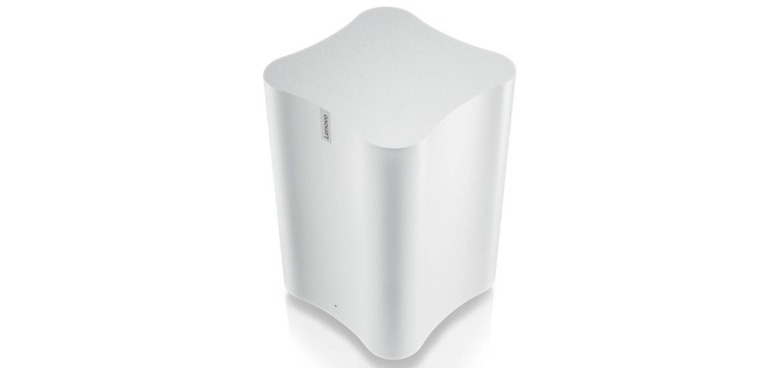 Along with its other CES 2017 offerings comes the Lenovo Smart Storage device, an attractive external storage option boasting a 6TB capacity and a variety of connectivity features, including peer-to-peer access and dual-band WiFi. Unlike many similar devices, the Lenovo Smart Storage features integrated facial recognition for better sorting your synced photographs, doing so based on the faces in those photos.
This device is running an Intel Celeron N3060 1.6GHz dual-core processor alongside 2GB of RAM and 8GB of ROM. The unit can also offer 2TB of storage rather than 6TB — it takes a 3.5" SATA hard drive. The device features a pair of USB 3.0 ports for connecting other devices; there's also a One Key upload button, a reset button, and an RJ45 1000M port.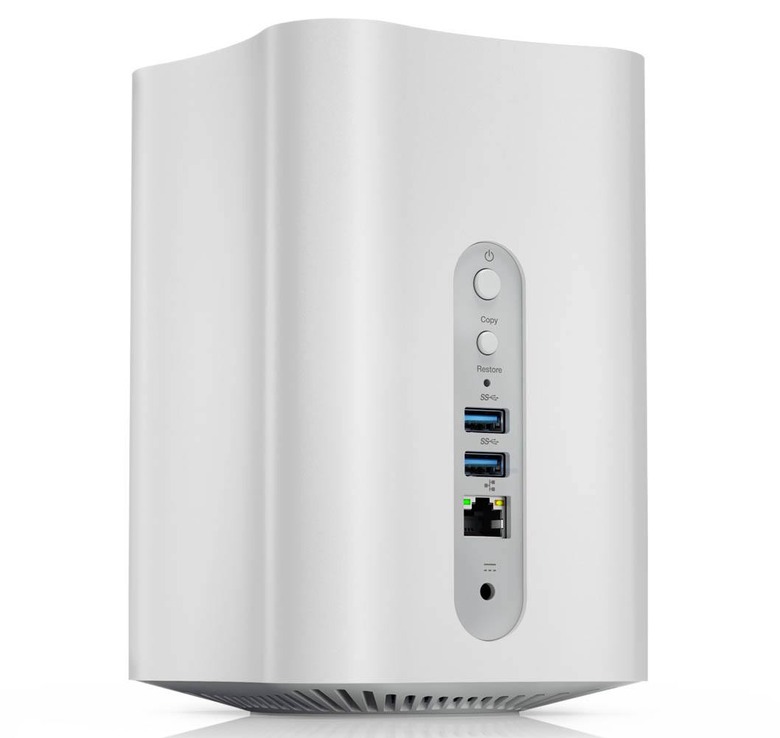 You can use the Lenovo Smart Storage to watch movies over DLNA, and wirelessly transfer data between your devices. If wireless transfers are too slow for your tastes, you can also use the two USB ports to transfer data over a wired connection. Files can be kept private, of course, and Auto Sync can be set up to shuttle your content to the drive automatically.
Photos stored on the device can be printed using Kite Photo Service; the drive is also compatible with the Lenovo Smart App. The Lenovo Smart Storage device will be available to purchase this upcoming May starting at $139.99 USD. Check out the timeline below for other Lenovo news!