Lenovo Smart Display Pre-Order Heralds Google Assistant's New Home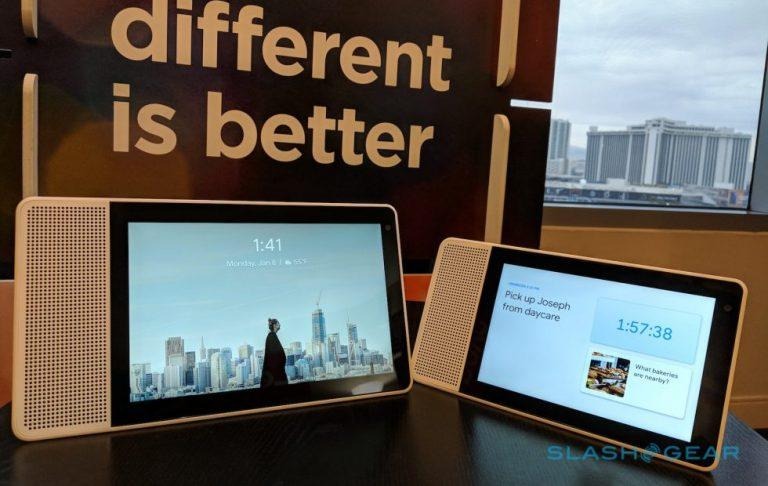 Smart speakers are one of the fastest growing segments in the consumer market. That was until Amazon made a blunder that have thrown the AI-powered devices into hot water. But even before the privacy fiasco, two of the largest smart speaker companies were already planning to dish it out in a new arena: smart speakers with screens. Google already made its Smart Display spiel, both at CES 2018 and, more recently, at I/O last month. Now the first of those, the 8 and 10-inch Lenovo Smart Display are available for pre-order, signaling the next wave of smart home devices.
Credit (or blame) should again be given to Amazon, whose bullishness in the first Amazon Echo canister single-handedly gave birth to this market segment. Launched last year, Amazon Echo Show delivered what fans were dying to have: visual feedback for their questions and requests. Amazon being Amazon, the company threw in more features, like making video calls or suddenly dropping in on contact's Echo Shows.
Unsurprisingly, Google followed suit not long after with a new product line. Powered by its Android Things IoT platform, the Smart Displays practically merged Android and Google Home products, glued together by Google Assistant. It didn't announce its new product category guns a blazing but instead conspired with a few partners, including Lenovo.
The Lenovo Smart Displays look pretty much like those video phone devices, minus the handset. It had a large touch screen panel, 8 or 10 inches depending on the model, with a speaker off to one side. The backs are eccentrically folded so that the displays can be propped up horizontally or vertically as desired.
Both speakers are now available for pre-order on B&H Photo with price tags lower than what the company let on back in January. The 8-inch model will cost $149.99 instead of $199.99 while the larger model is $228.88, down from $249.99. Given the reputation smart speakers suddenly face now as well as Lenovo's Z5 red herring, those figures could help make the Smart Displays a bit sweeter.