Lenovo Smart Display gets new Google Home Hub features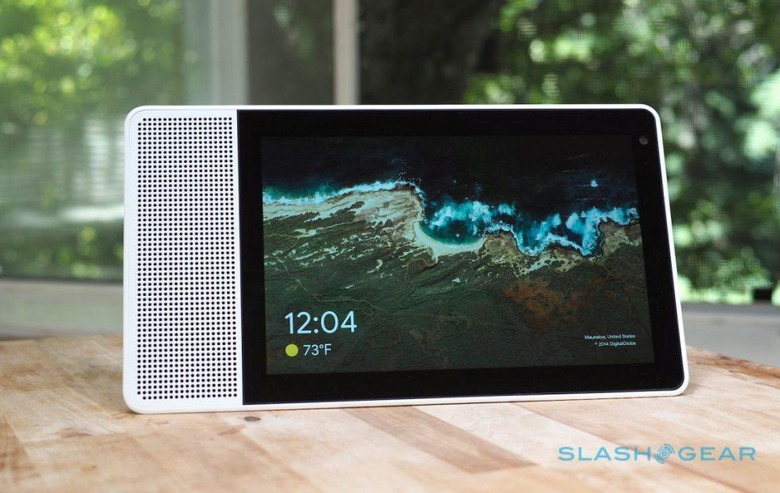 The Lenovo Smart Display is on the receiving end of the same new features made available on the Google Home Hub. Lenovo confirmed the new features on its Smart Display forum, saying that users will get access to multi-room audio, Nest Hello Doorbell, and more. The features are arriving over the next few weeks in software version 3.63.43.
Google had confirmed earlier this month that its new Home Hub features would be arriving on all Assistant Smart Displays in the future, leaving device owners to speculate about when those may arrive. That changed yesterday, with Lenovo saying that it is already pushing out the update.
Once it arrives, Lenovo Smart Display owners will have access to multi-room audio, making it possible to use the display as part of a speaker group for playing audio in multiple parts of a house. As well, the device will get Live Albums from Google Photos, which presents the best photos when the device is in Ambient Mode.
Joining that is Home View, which brings up all the smart home devices on a single screen; this is retrievable by swiping down on the top edge of the display. As well, Nest Hello Doorbell will arrive to show who is standing at the door when the bell rings; users will be able to send "quick responses" back, as well.
Finally, Google Assistant via the speaker will be able to control a variety of new entertainment devices, including TVs from makers like Vizio and Hisense, as well as smart remotes from Logitech. Devices from Roku, Panasonic, and more will soon join them.
SOURCE: 9to5Google, Lenovo