Lenovo says Thinkpad Helix is delayed until March or April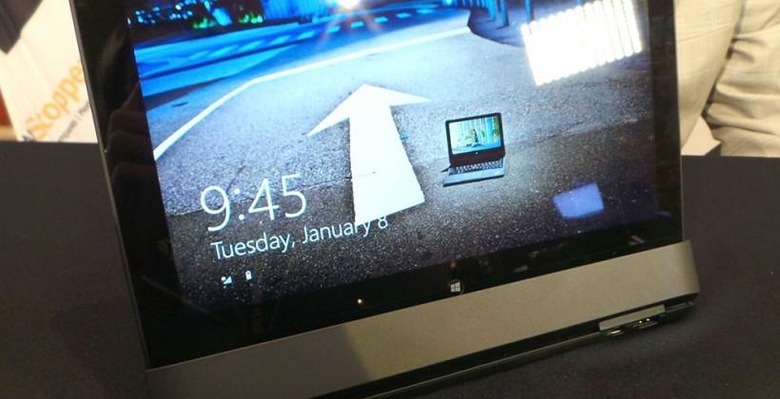 Lenovo's Thinkpad Helix, a convertible tablet, was originally slated to release this month, but a comment from the company on its Facebook page states that the date has changed. The Helix is now delayed "until March or April." No other information is available concerning the delay, with the comment stating that more details will be coming soon.
The Helix was shown off at CES 2013 last month, where we got a hands-on look at the device, which you can check out here. The convertible laptop is a mix between tablet and laptop, with it easily switching from one to the other and back again. Not surprisingly, it runs Windows 8, and has an attractive, distinctly Lenovo design.
Inside the Helix, users will find an Intel 3rd generation Core i7 CPU, 8GB of DDR3 RAM, and a 256GB SSD. The IPS display is 11.6-inches offering full HD resolution at 1920 x 1080 with pen input support. One of the hybrid's best features is its battery, which is reported to last up to 10 hours, depending on the user's activities.
The Helix features a digitizer pen, which can be used like any other stylus on a tablet – to swipe, write, and everything in between. Depending on which model you're looking at, it will feature either 3G connectivity, or 4G and NFC, with 4G LTE being available for North America only. We'll be keeping an eye out for those coming details, so stay tuned.
[via Facebook]