Lenovo S2 tablets shown off at CES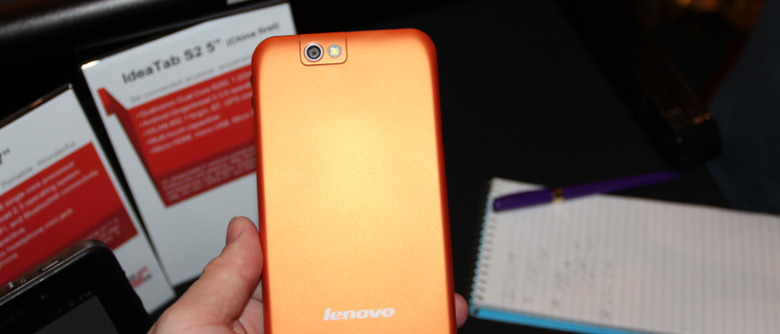 Here at CES Unveiled things are officially taking off. Earlier today we reported on Lenovo's new Android tablet assault. Bringing a full lineup of tablets being called the S2. While the 10" transform-like rocks a keyboard and Ice Cream Sandwich the smaller siblings were currently running Android 3.2 Honeycomb.
I'll start with the smaller sibling first — the Lenovo S2 5" phone/tablet. With the 5" Lenovo has equipped is with a 1.2 GHz dual-core processor, Android 2.3 Gingerbread and a fancy burnt orange color. Currently only for China we can hopefully expect the 5" to head to other markets soon. Hopefully we'll see Android 4.0 Ice Cream Sandwich come to the phone/tablet hybrid too.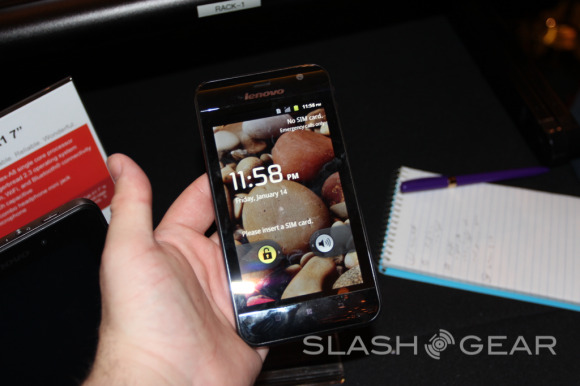 Making sure to hit the sizes of most tablets they also have the 7" and 10" versions on the floor — although we are still tracking down the latter. The Lenovo S2 7" tablet specs are slightly improved to a more reasonable 1.5 GHz dual-core processor, 1GB of RAM and a 1280 x 800 resolution display. Powered by Android 3.2 Honeycomb we expect an Android 4.0 update to follow shortly.