Lenovo rolls out five touch-enabled Windows 8 IdeaPad notebooks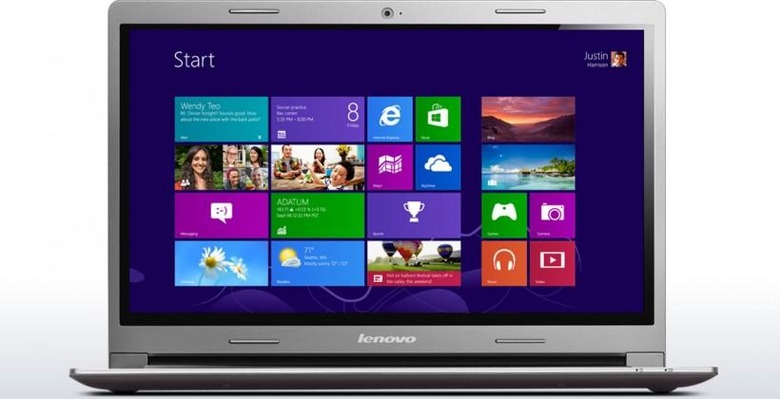 Lenovo has announced a slew of touch-enabled devices, among them being five new IdeaPad notebooks: the S400 Touch, S500 Touch, S210 Touch, U330 Touch and U430 Touch. All the PCs run Windows 8 and feature touchscreen displays, allowing users to take advantage of the OS's touch-centric design. We've got a run down of all the devices, as well as a gallery, after the jump.
In the S series, Lenovo has added the IdeaPad S400 Touch (featured above), the S500 Touch, and the S210 Touch. These laptops are more physically robust than the IdeaPads in the U series, though they're still svelte, measuring in starting at 0.8-inches thick, and having a starting weight of 3lbs. All three of these new machines feature a metal finish chassis, but under the hood are different from each other.
The IdeaPad S400 Touch and S500 Touch both feature third-generation Intel Core i5 processors, while the S210 offers third-generation Intel Core i3 processors. The S210 Touch has the smallest display of the bunch at 11.6-inches, while the S400 Touch has a 14-inch display and the S500 Touch has a 15.6-inch screen. All three are widescreen and high-definition. Beyond that, each features Dolby Advanced Audio v2, as well as Lenovo's various software offering, such as Cloud and Support.
The IdeaPad S210 Touch starts at $429, while the S400 Touch and the S500 Touch start at $449 and $579. All three will be available "later this summer."
And then there are the two new U series offerings, the IdeaPad U330 Touch (featured below) and the U430 Touch. These two are thinner and pack more power than the S series machines, and come with a price tag hike to match, with the former starting at $799 and the latter at $899. As with the previous series, these new PCs are both launching sometime later this summer, date yet unspecified.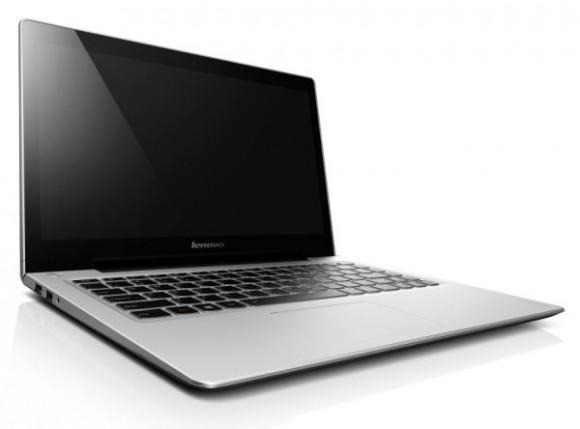 Thickness starts at 0.77-inches, making both machines Ultrabooks. Among the features are multi-touch trackpads, voice control, and motion control, depending on the configuration options the customer selects. Under the hood, there's fourth-generation Intel Core i7 processors, and an optional NVIDIA GeForce with DirectX 11. HDDs are available up to 1TB with 16GB SSD, 500GB with 16GB of NAND flash, or a 256GB SSD. The U330 Touch has a 13.3-inch HD/FHD display, while the U430 Touch has a 14-inch HD+/FHD display.