Lenovo releases Android-powered Tab 4 tablets with four configurations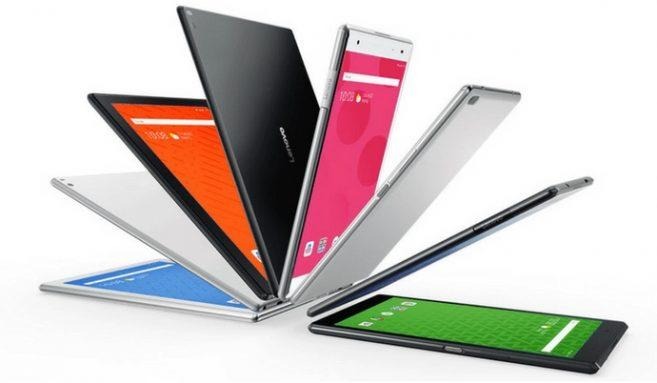 When it comes to tablets, the options for Android models are mostly made up of dirt-cheap budget devices, while iOS and Windows 10 are usually found on the high-end models, excluding Samsung. Well, some new mid-range options from Lenovo have arrived that should appeal to Android faithful who don't want to break the bank. The new Tab 4 series includes four models with 8 and 10-inch displays.
Starting at the top of the line, the first is the Tab 4 10 Plus. This tablet features a 10.1-inch Full HD display, and is powered by a 64-bit Snapdragon 625 octa-core processor with up to 4GB of RAM and up to 64GB of internal storage. This is all paired with MicroSD card support for up to 128GB of storage, a fingerprint sensor, and 8-megapixel rear/5-megapixel front cameras. There's also USB-C, dual front-facing speakers, and a 7,000 mAh battery, all for a starting price of $279.
For those who need a 10-inch display but a smaller budget, the Tab 4 10 is slotted just beneath the Plus variant. There's no pricing info yet, but this model uses a 10.1-inch 1280 x 800 screen with a Snapdragon 425 quad-core processor and just 2GB of RAM. There's only 16GB of storage, but there's still MicroSD card support for expanding that limit. The cameras have been downgraded to 5MP rear/2MP front, and there's no fingerprint sensor, but it still uses the same 7,000 mAh battery, which should offer a full day of use.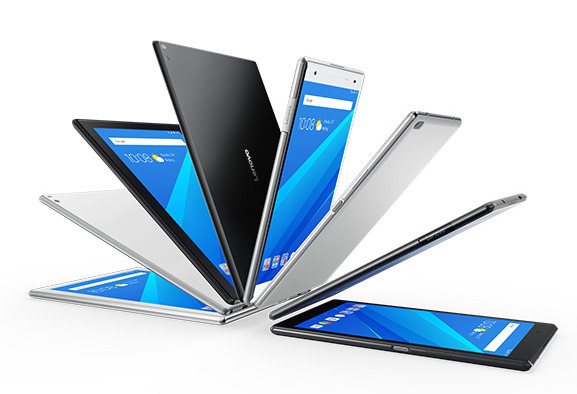 Next is the Tab 4 8 Plus, which is for users who would prefer the same specs as the Tab 4 10 Plus with a smaller screen. This model pairs a 8-inch Full HD display with the same Snapdragon 625 octa-core processor, and also offers up to 4GB of RAM/64GB of storage and MicroSD support. There's the same 8MP/5MP cameras as its bigger sibling, along with a fingerprint sensor, USB-C, 3.5mm headphone jack, and dual speakers, although the battery has been scaled down to 4,850 mAh.
Last is the Tab 4 8, which uses the same specs as the non-Plus Tab 4 10, paired with a smaller screen and battery. There's a 8-inch 1280 x 800 display, Snapdragon 425 quad-core processor, 2GB of RAM/16GB of storage, 5MP rear/2MP front cameras, and USB-C, but the fingerprint sensor has been dropped.
VIA PhoneRadar