Lenovo Recalls Power Cables Over Fire Risk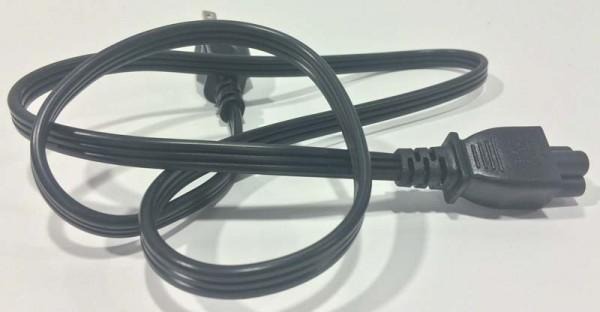 Lenovo has recalled power cords in the United States and Canada over an issue that could potentially cause a fire or risk of burns. About 500,000 of the cables are located in the US, while the remaining 44,000 are located in Canada, and all of them were made between February and December 2011. According to the Consumer Product Safety Commission, 15 incidents have been reported outside of the United States, but there have been no reports from within Canada or the US.
The recall is for Lenovo's LS-15 AC power cable, which was shipped with the IdeaPad B-, G-, S-, U-, V-, and Z-Series notebooks and the Lenovo-branded B/G/V-Series laptops. Of the reported incidents, the CPSC reports they included melting, burning, overheating, and sparking. Fortunately, there have been no reports of injuries related to the recall.
The laptops that included the recalled power cables were sold at retailers, online, and through Lenovo authorized dealers from February 2011 through June of 2012. Those with one of the faulty power cords are advised to stop using it and to arrange a replacement with Lenovo.
Of course, Lenovo isn't the only company that has recalled laptop power cables. In August, HP recalled millions of power cords in both Canada and the US over similar issues with overheating and melting. That recalled power cable was also model LS-15.