Lenovo Q1 earnings show rising profits, mobile sales trump PC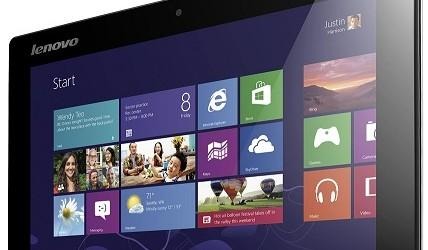 Lenovo has revealed its first-quarter earnings, showing a 23-percent increase in net profit that trumps what analysts had anticipated. Among the numbers, however, was one particular tidbit of information that further solidifies perspectives on the industry as a whole: Lenovo saw greater profits from its mobile devices rather than PCs.
The PC industry has seen lagging sales for awhile now, something spurred on by the increasing proliferation of mobile devices and their ability to perform many of the functions the average user does on a laptop. As such, Lenovo has increased its mobile push – both in terms of smartphones and tablets- particularly in China.
The total number of sales between its smartphones and tablets resulted in higher revenues than from its PC division. In particular, the company has seen its mobile revenues soar as its sales rise in China, currently the largest smartphone market in the world, take off. This could increase further in the coming months as Lenovo expands handset sales into the US and other markets.
As far as the actual earnings go, Lenovo made $174 million USD in the first quarter, a number that tops the estimated $166 million in earnings that were expected. During this quarter, the company also saw its market share increase to 4.7-percent, jumping a rung ahead of previously-dominant ZTE Corporation, according to numbers by research firm IDC.
Overall, Lenovo saw its quarterly revenues rise to $8.8 billion, a 9.7-percent increase. The gross profit margin, meanwhile, increased a slight 0.5-percent year-on-year. It is expected the company's margins will increase as revenue from its Mobile Internet and Digital home division hits 25-percent by March 2015.
SOURCE: Reuters