Lenovo notebooks can be locked down by text message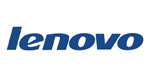 Well this is interesting. Apparently if your Lenovo notebook is stolen, you will soon be able to send a text message to lock it down and deem it unusable, keeping your content safe. Though it's not exactly a clear cut solution.
Beginning in Q1 of 2009, certain Thinkpad laptops will have a function that makes it so a simple text message shuts down the computer for good. Well, at least until you get your hands on it again and enter the pre-set passcode you made during start up.
Lenovo is working in conjunction with Phoenix to develop this technology, however at the moment it is unclear as to what specific parts of the laptops will be rendered useless by a thief. The lockdown by text feature will work wherever there is SMS and GSM support and the new tech will be incorporated into some notebooks without added cost. Sounds promising, but we'll have to wait and see how much so.