Lenovo Miix 520 leaked, still looks like a Surface tablet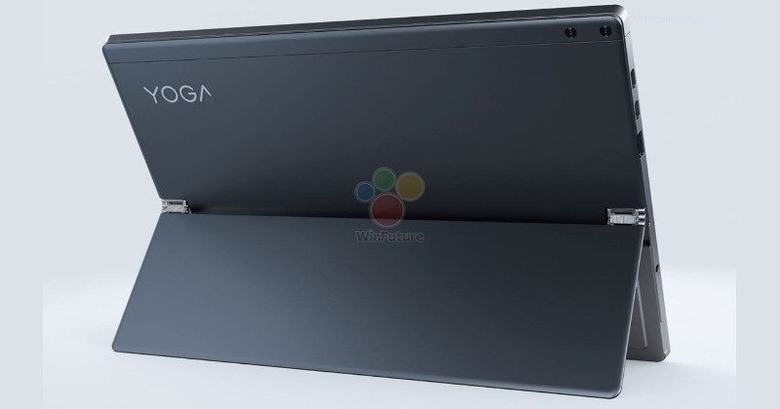 Microsoft's Surface line of tablets definitely inspired not a few of its hardware partners to follow its trail, not just in concept but, in some cases, even in design. WinFuture has just gotten word of such a 2-in-1 tablet coming from Lenovo, said to be the Miix 520. If that looks familiar, aside from a Surface Pro deja vu, of course, you might have caught a glimpse of the Lenovo Miix 510 unveiled not long ago. You wouldn't be off the mark, as this Miix 520 is practically a refresh, with beefier specs and presumably higher price tag.
The key differentiating factor of the Miix 520 is that it is running on Intel's 7th gen "Kaby Lake" processors, according to the sources. Specifically, a Core i7-7500U, Core i5-7200U, and Core i3-7100U. What is surprising, and perhaps dubious, is that Lenovo will supposedly opt only for passive cooling, doing away with noisy fans. If it manages to pull that off without overheating problems, it's going to be mighty impressive indeed.
It isn't just the CPU that gets a bump. RAM capacity now maxes out at 16 GB instead of 8. Storage goes from 128 to 512 GB SSDs, expandable even. And the battery is rated at 41 Wh.
Like the Miix 510 before it, the Miix 520 bears a 12.2-inch 1920x1200 Full HD screen, with support for Wacom technology and 2048 levels of pressure. It also retains that same kickstand design that is reminiscent of the Surface Pro with one subtle distinction: the use of Lenovo's famed watchband hinges.
The Lenovo Miis 520 is said to still be early in development, so availability details are rather thin. Given the Kaby Lake processors, it could start shipping early 2017. As for the price, the Miix 510 currently starts at $600, so the Miix 520 will most likely ask for something higher.
VIA: WinFuture