Lenovo may be working on eReader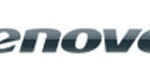 With the eReader market positively booming right now you can bet that anyone who is capable of making and eReader is thinking about getting one onto the market quickly. eReaders were some of the most popular gifts this holiday season.
A new rumor is making the rounds that has Lenovo possibly working on bringing an eReader to market. Engadget reports that sources cited by website Tech 163 claim that internal testing at Lenovo on the eReader is already on underway.
It really wouldn't be a surprise to see Lenovo whip an eReader out. If Lenovo has plans for an eReader, CES in a week or so would be the likely location to learn more. We can only wait and see at this point.