Lenovo Legion gaming phone could join the niche market soon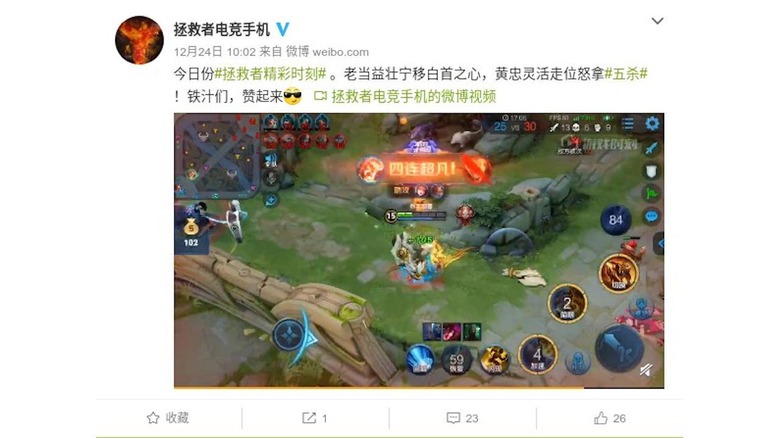 Among the major PC makers, Acer, ASUS, and Lenovo have one other thing in common. Not only do these three have their own gaming brands but, unlike the likes of HP and Dell, also make Android smartphones. So far, only ASUS' Republic of Gamers and Acer's Predator have carved out their places in the small smartphone gaming market. Despite that size, it seems that the market is popular enough to inspire Lenovo to bring its Legion gaming brand to mobile as well.
The line that divides gaming smartphones from regular flagships, at least the high-end flagships, is admittedly a thin one. Both classes of smartphones need the processing power and even the non-gaming class has to include cooling solutions to compensate for it. Most of the time, gaming smartphones set themselves apart with customizable lights, additional input controls, special gaming performance modes, and designs that would look out of place in more formal settings.
For one reason or another, it seems that Lenovo may want a piece of that relatively small pie. A verified account popped up on China's social networking site Weibo that has clear associations with mobile gaming. Since the company's presence in that arena has practically been non-existent on the software side, all clues point to a gaming smartphone.
That leaves open a lot of speculation as to what this smartphone would entail. Lenovo has virtually dropped out of the smartphone race, even after acquiring Motorola. Once hugely popular in China, Lenovo's name in the mobile market has been displaced by long-time rival Huawei and newer competitors Xiaomi, Oppo, and Vivo.
Lenovo could very well also be preparing an ecosystem that ties its Legion gaming computers to Android devices, possibly through streaming software. Or it could be the other way around and Lenovo may have software to let mobile games run on its PCs with very little setup required. The sudden appearance of a Lenovo Legion Weibo account has definitely sparked some interest but it remains to be seen if it will translate into an actual product or even sales for that matter.