Lenovo leaked to have its first Android Yoga convertible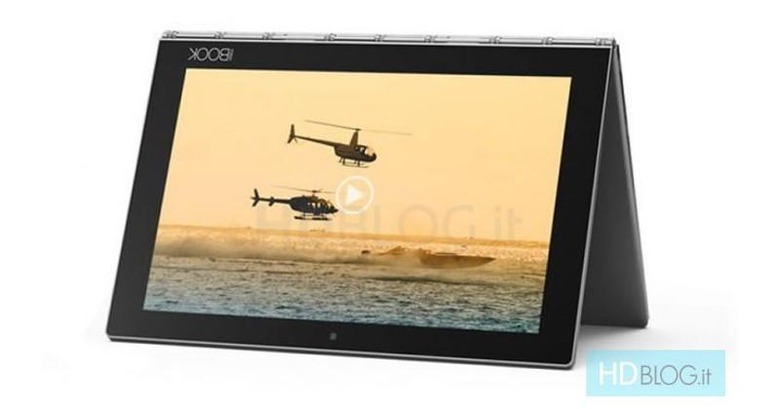 Lenovo has reserved the "Yoga" brand for its devices that flip and bend to accommodate three to four styles of use. However, its Yoga Android tablets are somewhat less remarkable in that regard, equipped only with a kickstand that rotates along the tubular edge of the slate. Soon, however, Lenovo might actually be launching an Android device truly worthy of the Yoga name. Called the Lenovo Yoga Book, this contraption isn't simply a tablet a true, 2-in-1, convertible laptop like most of the OEM's Windows-powered Yogas.
Although not totally unheard of, an Android laptop, much less a convertible one, is still an odd duck. There's Jide's original Remix Ultratablet and, more recently, Google's own Pixel C just to name some of the more prominent ones. The problem mostly with such Android devices is that the stock version of the OS doesn't lend itself easily to laptop-like use, as proven by the Pixel C. So it is somewhat surprising to see Lenovo suddenly take an interest in that kind of device form factor.
According to the leak, the Lenovo Yoga Book will be powered by an Intel Cherry Trail processor, either an Atom x5 or x7, and will have a 10-inch display. When fully folded like a closed laptop, it will supposedly be only 10 mm thin. Like a Lenovo Yoga 3 Pro or Yoga 900, the Yoga Book can be folded up 360 degrees, transforming from laptop to "tent" to demo display to tablet.
Aside from those details, as well as the leaked render above, there isn't much to go on about the Yoga Book. Considering there are no major PC conferences this month or next, the device will most likely be unveiled at Computex 2016 in June. That is, unless Lenovo chooses to surprise us again with this convertible's appearance at Google I/O 2016 next month.
VIA: HDblog.it