Lenovo IdeaPad U8 - more details and a video of the interface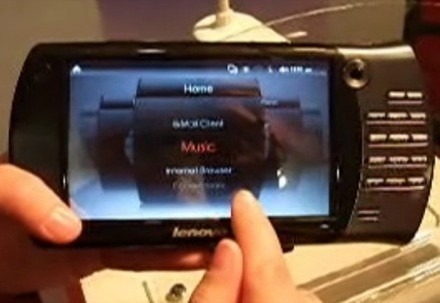 We have some more details regarding this amazing gadget. First off it will in fact offer up 3G via China's TD-SCDMA network and it will have SSD storage in 4, 6, and 10 gigabyte capacities.
The product in the video is apparently only a prototype, but judging from how well it worked, the only thing still needing refinement is the OS. Speaking of which, the OS is definitely not from Redmond, Washington, but is instead a custom made UI just for this device.
Also on the OS side, that UI is amazing with the ability to have a menu system much like the icons of the iPhone, or switch to where even the menus are like CoverFlow. The only thing I saw that was bad or problematic was that it took a while for a selected menu item to actually load which I doubt is a hardware issue since its packing Intel's Atom processor, so its probably software.
[via Engadget]