Lenovo IdeaPad L340 Gaming Laptop Is Made For Undercover Gamers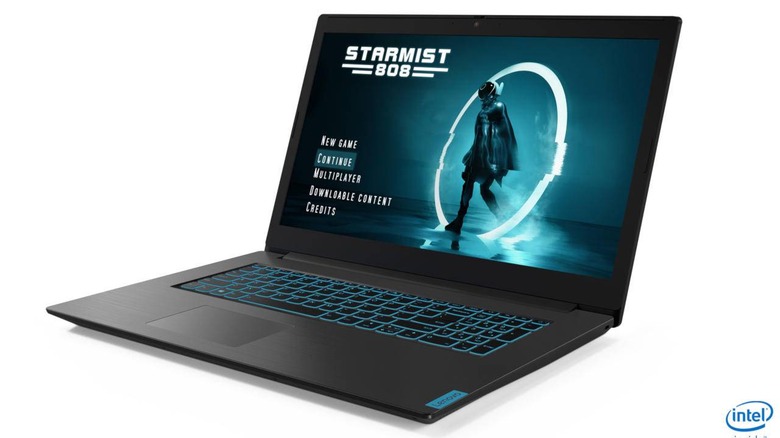 Some wear the term "gamer" as a badge of honor. Others aren't sure what to make of it. Still, others might see themselves only as part-time gamers when and where they have the opportunity to sneak in a few clicks here and there. Other times, they'd want to be able to do work on their computers, too. Alongside a new roster of gaming-centric Legion laptops, Lenovo is sneaking in one sleeper agent. If you ignore or turn off the blue lighting, this IdeaPad L340 Gaming could very well pass off as a notebook for serious work.
Of course, any gaming laptop can be a work computer as well thanks to the need for speed and muscle. But most such portable computers are often aimed at a market that loves to stand out with sci-fi looking designs and a rainbow of colored lights. That, however, might be a stereotype and not every PC gamer wants to be as loud.
The Lenovo IdeaPad L340 Gaming, in contrast, is almost as nondescript as laptops can be, having no external marking aside from Lenovo logo on a neon blue background to the side. You'll see none of the telltale signs of gaming laptops and there is very little to give its identity away. That is until you open it and turn it on and behold the cool blue lighting.
The IdeaPad L340 Gaming also has a gamer's heart, almost literally. Inside is a 9th-gen Intel Core i7 processor paired with an NVIDIA GeForce GTX 1650 for graphics and Dolby Audio for sound. Gamers also have the option to add Intel Optane memory to boost startup times of games and other software as well. Lenovo also talks of a "Quick" mode for gaming and a "Quiet" mode for working, though details of these mysterious modes are still to be revealed.
The Lenovo IdeaPad L340 Gaming laptop comes in 17-inch and 15-inch display choices, both of which can lie flat with a 180-degree hinge. Both will be available starting Mau 2019 starting at $919.99 and $869.99, respectively. With those prices, this new IdeaPad bills itself as an affordable computer for both play as well as work and no one will be the wiser which is which.