Lenovo IdeaPad 330, 330S, and 530S laptops start at $250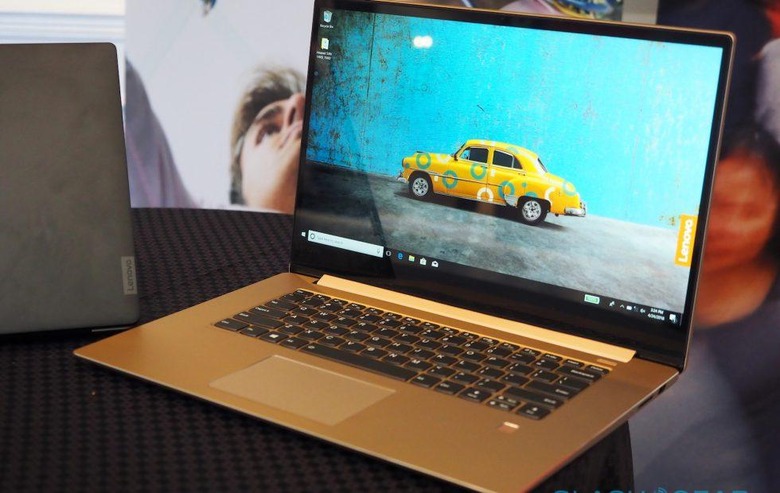 It's graduation season – not to mention Mother's Day and Father's Day nearly upon us – and Lenovo thinks the new 2018 IdeaPad range should be your first port of call for a laptop gift. Starting from $249.99, and spanning 14- to 17-inches in size, the IdeaPad 330, 330S, and 530S series include features like USB-C, HDMI ports, and discrete graphics options from NVIDIA, not to mention a rapid-charge battery system that can deliver up to 2hrs from just 15 minutes plugged in.
Lenovo IdeaPad 330
Most affordable of the 2018 IdeaPads, the 330 kicks off from $249.99. It'll be offered in three sizes, 14-inches, 15-inches, and 17-inches, when it goes on sale in May. Each has an anti-glare screen, and come in at HD, HD+, and Full HD respectively. Ports include HDMI, ethernet, an SD card slot, and USB in both Type-A and Type C flavors.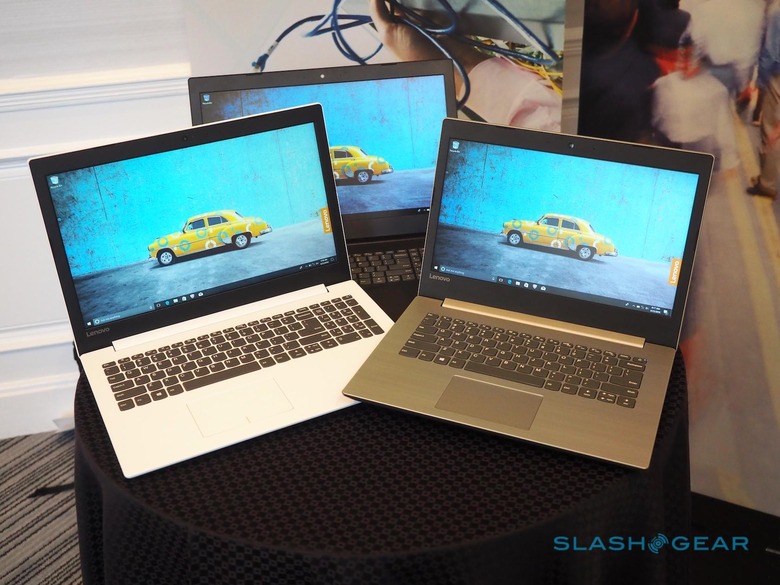 Lenovo has used PC-ABS plastic for the chassis, though with some metallic effect detailing to make it look more expensive than it actually is. Different retailers, and different sizes, will come in different colors: Platinum Grey, Onyx Black, Mint Green, Midnight Blue, Blizzard White, and Chocolate, depending on which you buy and where you buy it from.
As for the hardware, processors start from Intel's Celeron Dual Core N400 paired with integrated graphics, and run all the way up to 8th Generation Intel Core i7-8750H and NVIDIA GeForce GTX1050 combos. You can have a touchscreen, fingerprint biometric security, and an integrated DVD drive, if you so desire. All have 1.5W stereo speakers.
The IdeaPad 330 14-inch starts at $349.99, while the IdeaPad 330 15-inch starts at $249.99. Finally, the IdeaPad 330 17-inch starts at $499.99.
Lenovo IdeaPad 330S
Lenovo's step up from its entry-level laptop is the IdeaPad 330S. The "S" is for "Slim" and so it's roughly a pound lighter than the regular 330, hitting the scales at 3.5 pounds and 0.7-inches thick. It gets a real polished aluminum top cover, too, and slimmer screen bezels for a more premium look.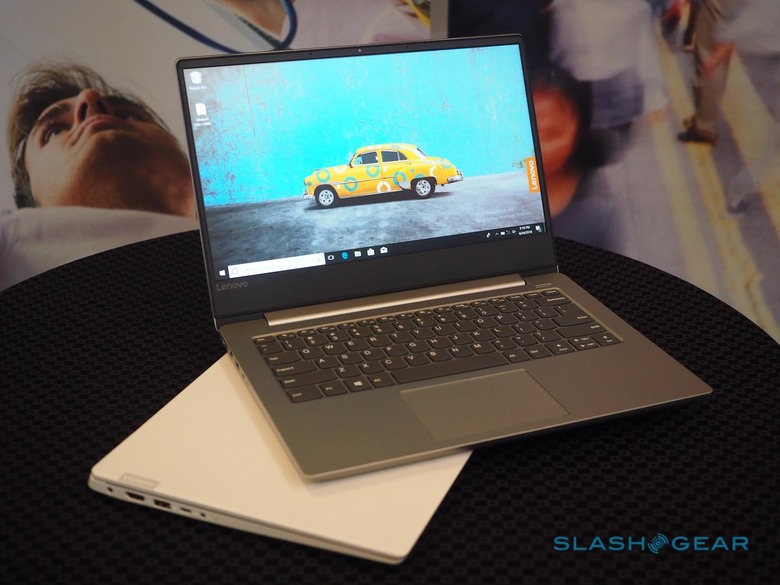 Two screen options will be offered, 14-inch and 15-inch. Lenovo will offer Full HD IPS screens as options, and up to 8th Generation Intel Core i7 processors with NVIDIA GeForce GTX1050 graphics. The keyboard is backlit, and the stereo speakers are slightly more powerful, at 2 watts.
Color options will, again, depend on where you buy and what configuration, but will include Platinum Grey, Midnight Blue, Rose Pink, Blizzard White, and Iron Grey. Ports include HDMI, USB Type-A and Type-C, and an SD card reader, though there's no optical drive. The IdeaPad 330S will go on sale in May, priced from $499.99 for the 14-inch and from $449.99 for the 15-inch.
Lenovo IdeaPad 530S
Bringing in the top spec for the 2018 IdeaPads is this, the Lenovo IdeaPad 530S. It tips the scales at just over 3 pounds and is 0.6-inches thin, with an all-aluminum polished chassis in Onyx Black, Copper, Liquid Blue, and Mineral Grey. Both 14- and 15-inch displays will be offered.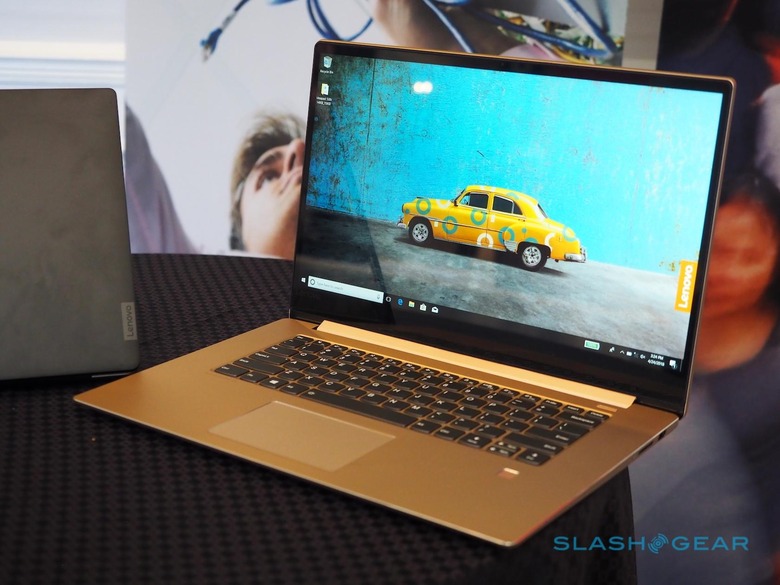 Either way, you get IPS LCD and Full HD as standard, with 300 nits of brightness. The 14-inch can have up to a WQHD 2560 x 1440 wide-angle display as an option. They're driven by NVIDIA MX130 or MX150 discrete graphics, while the processors are all from Intel's 8th Gen Core line-up. SSD storage is standard, too.
Lenovo's Precision Touchpad makes an appearance, along with a backlit keyboard and fingerprint reader as options. Harman speakers have been used, too. Ports include HDMI, USB in Type-A and Type-C flavors, and an SD card slot. Lenovo has borrowed the cooling strategy from its more expensive models, too, repositioning the fans from the base of the IdeaPad 530S to the inside edge of the hinge, where they're more effective and less intrusive.
It'll hit stores this month, and be priced from $799.99 for the 14-inch and from $849.99 for the 15-inch. Like the rest of the line-up it'll run Windows 10 Home as standard. Lenovo is also using its Rapid Charge system, promising up to two hours of use from 15 minutes on charge.