Lenovo IdeaCentre AIO Y910 puts legit gaming specs in 17.3 QHD all-in-one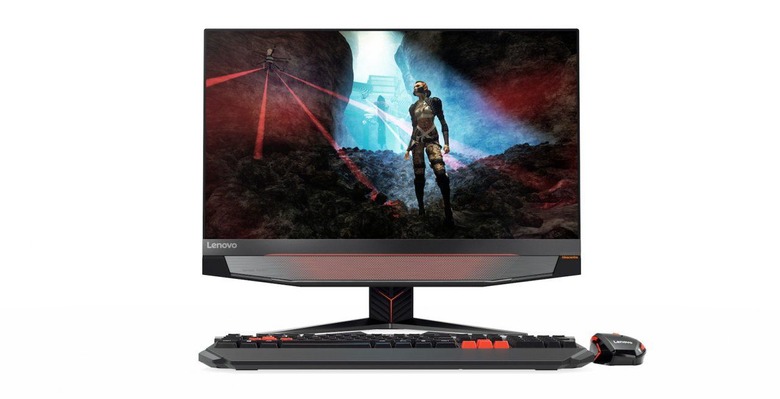 Can an all-in-one PC really cut mustard as a gaming machine?
's new IdeaCentre AIO Y910 wants to demonstrate it can, packing the scant space behind a 17.3-inch display with the sort of processor and graphics that wouldn't be embarrassed in a regular desktop at your friendly neighborhood LAN party.
So, you get up to an Intel Core i7 processor and up to NVIDIA GTX 1080 8GB graphics, along with up to 32GB of DDR4 memory. Storage is up to 2TB of hard-drive or 256GB of solid-state drive.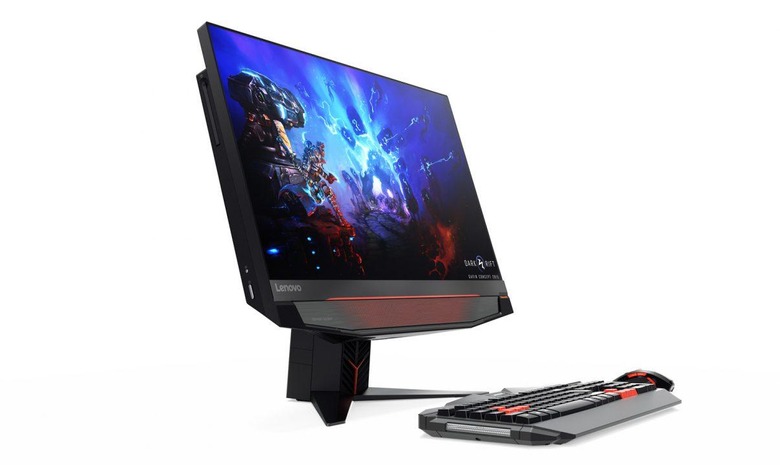 The display itself is a QHD 2560 x 1440 "borderless" panel, with 144Hz refresh rate and 5ms response time, which stretches almost to the very edges of the 24.24-inch wide chassis. Lenovo also found room for twin 5W Harmon Kardon stereo speakers, though there's 7.1 channel Dolby Audio support if you want to use external speakers.
Other connectivity includes Killer DoubleShot WiFi and LAN, while on the back you get two USB 2.0, and both HDMI input and HDMI output: a button on the side toggles the IdeaCentre AIO Y910 into standalone-display mode, so that you could use it as a bigger screen for your laptop or, indeed, a console.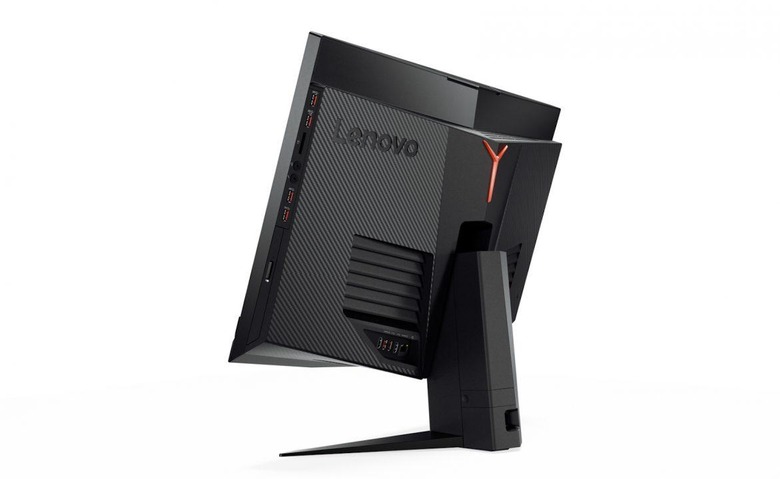 Also found on the side are three USB 3.0 ports, a six-in-one memory card reader, and ports for a headset and microphone should the twin microphone array built-in not suffice. Lenovo also puts a 720p webcam above the screen.
Usually, all-in-one designs sacrifice upgrade potential in favor of a slinky form-factor, but since that won't play for a gaming PC, Lenovo has used a removable back panel. Push the "Y" button to release the latch, take it off, and the "core components" – namely GPU, memory, and storage – are all accessible for upgrades.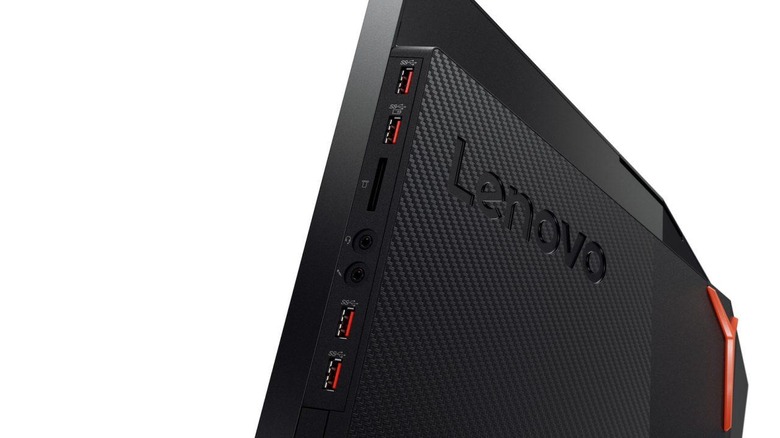 In short, it's the self-contained – while still being fairly portable – alternative to Lenovo's other gaming machine announced at Gamescon 2016 today,
, which demands you supply your own screen but which puts broadly the same components into a carry-handle-equipped toolbox sized chassis.
Lenovo says the IdeaCentre AIO Y910 will hit shelves from October 2016, priced from $1,799.99. That gets you an NVIDIA GeForce GTX 1070-equipped model, with the GTX 1080 being a paid-upgrade.