Lenovo hits Windows 8 with IdeaPad Yoga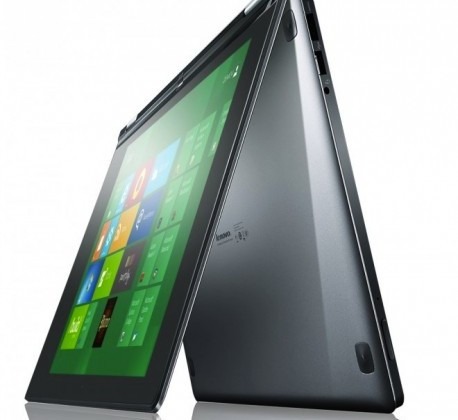 Lenovo has been showing a lot of support for Windows 8 lately, and today it showed even more. ABC News reports that the Lenovo IdeaPad Yoga will be running the Windows RT version of Windows 8 when it arrives later this year, but that isn't all, as Lenovo is apparently preparing multiple versions of the Yoga for release. Even better is that the IdeaPad Yoga is expected to launch around the same time Windows 8 does, which is on October 26.
According to ABC, Lenovo is making two versions of the Yoga: one with an ARM NVIDIA Tegra processor, and one with that uses the more powerful line of Intel processors. The ARM-based model will have a longer battery life, obviously, and sources say that it can last up to two times longer than Intel-based models. Earlier reports suggested that Lenovo was working with NVIDIA to build a Windows RT tablet, and ABC confirms that the tablet in question is indeed the Yoga.
The Lenovo Yoga was announced at CES earlier this year, and is something of a laptop-tablet hybrid. The unit looks like a laptop, but comes with a rotatable screen that can flip over and fold in on the keyboard, turning it into a tablet (get it? Yoga?). The unit is 0.67-inches thick and weighs in at just over three pounds, so despite the 13.3-inch screen, it's definitely a very portable device. It also supports up to 8GB of RAM and comes equipped with a 256GB SSD, so you probably won't want for speed when using the Yoga.
Sadly, we don't know the exact date the Yoga will be available, nor do we know specific pricing details for all models. Intel-based Yogas will cost somewhere in the area of $1,199, but there haven't been any such estimates for the price of the ARM-based Yoga. With the launch of the Yoga apparently just around the corner, expect Lenovo to unleash those details soon. Stay tuned to SlashGear for additional information.