Lenovo has three new Chromebooks coming soon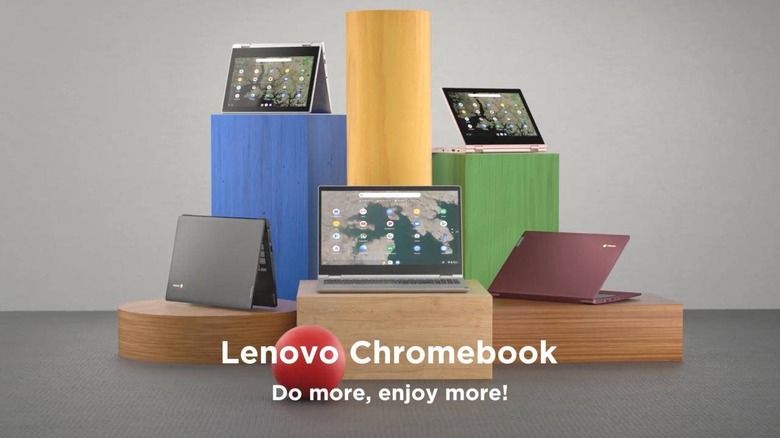 Much of the attention in the tech industry has been lavished on smartphones, despite what market analysts claim to be a slowly shrinking market. Other devices just aren't cutting it, especially Android tablets. For a time, it seemed that Google's Chrome OS was on the road to a huge resurgence but then things went silent again. Despite that, Google's hardware partners are still keeping the faith and Lenovo in particular seems to have three new Chromebooks that may be ready to break cover soon.
There is no major announcement yet, not even a very public teaser. If it weren't for Chrome Unboxed's snooping, we probably would have never heard of these three Chromebooks until the last minute. Fortunately, Lenovo's own "Chromebook Product Tour" on YouTube gave enough clues to hunt the products down and get the details.
Both the 11.6-inch Chromebook C340-11 and the 14-inch S340-14 make a significant jump from MediaTek MT8173 processors to an Intel Celeron N4000. In theory, this should bring more performance to the devices, though Intel's Celeron chips aren't exactly powerful workhorses either. The smaller C340-11 will be convertible Chromebook while the S340-14 can only lay flat at a 180-degree angle.
The real star of Lenovo's next batch of Chromebooks will most likely be the 15.6-inch convertible C340-15. It seems to be geared towards professional work with an Intel Core i3-8130U or Pentium Gold 4417U and 128 GB of storage. Sadly, the 4 GB RAM could be a bit suffocating.
There is still no word on when Lenovo is planning to formally announce the three, that is if it plans to do so. It doesn't seem to be trying to keep it a secret and it might be one of those low-key device that only get a passing mention a few weeks after they go live.