Lenovo has another giant tablet coming, this time with Android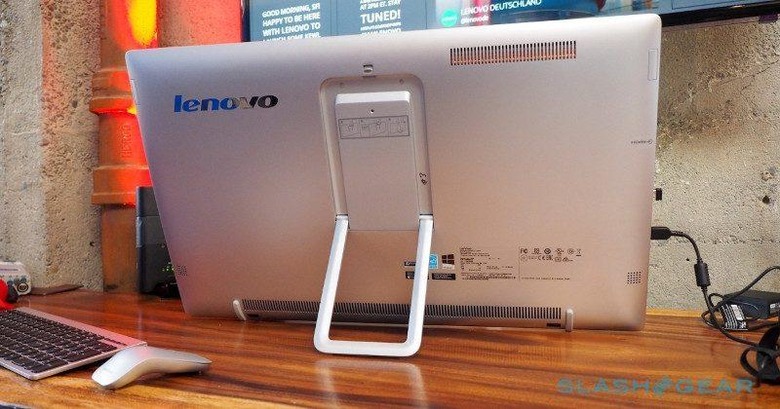 Lenovo isn't one to shy away from stretching the tablet device category to its limits, almost literally. Despite the industry-wide slowdown in tablet sales, Lenovo keeps on churning such devices, in all shapes, bends, and sizes. Just last October it revealed its largest yet, the Lenovo YOGA Home 900 pictured above, exuding 27 inches of pure Windows 10 power. By comparison, this yet to be revealed Lenovo tablet found on GFXBench is less monstrous, only 18.4 inches. It's winning quality, however, might be the Android 6.0 Marshmallow running inside.
An 18.4-inch Android thingamajig? If that sounds familiar, then you might have already seen the contraptions known as the Samsung Galaxy View and the Alcatel Xess ("access", not "excess"). Both sport extra large screens that it's near impossible to call them a tablet. So too would this Lenovo PB2-690N. Lenovo, however, lords over the two when it comes to specs.
While the Galaxy View and Alcatel Xess are strange mid-range devices, the Lenovo version dances on the high end. Somewhat. The Qualcomm Snapdragon 650, or even 652, teeters between mid and high range categories, but the 4 GB of RAM and 64 GB of storage are unmistakably premium. Not yet convinced? How about a WQHD resolution of 2560x1440 pixels? Few Android tablets can even boast of those numbers.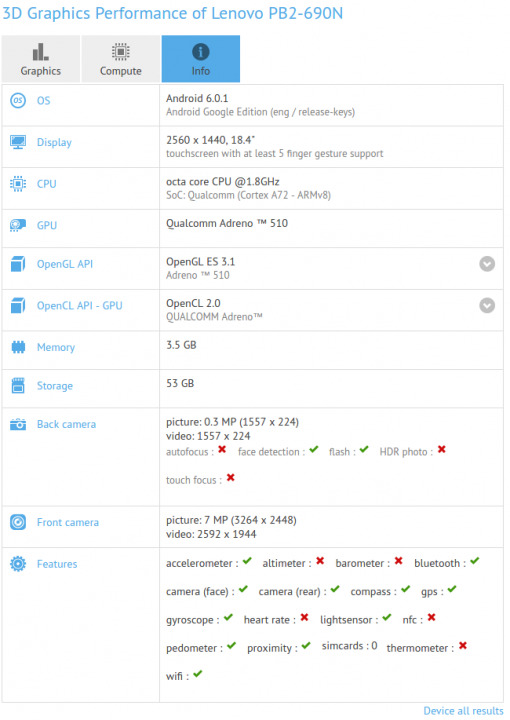 Of course, the biggest question here is "why?". The Galaxy View isn't exactly a hot item and it's market is so niche that no one else, other than Alcatel, has followed it on this adventure. With high end components, Lenovo is definitely taking a leap of faith that there is profitable market there waiting to be tapped. Or perhaps it has stumbled upon a winning spiel that would convince consumers that they do indeed want a gigantic but still partially portable Android tablet. We might find out the answers to these in June, when Lenovo is expected to unveil a new generation of Moto smartphones as well.
VIA: AndroidHeadlines