Lenovo Flex 14 is a 2-in-1 for the budget-minded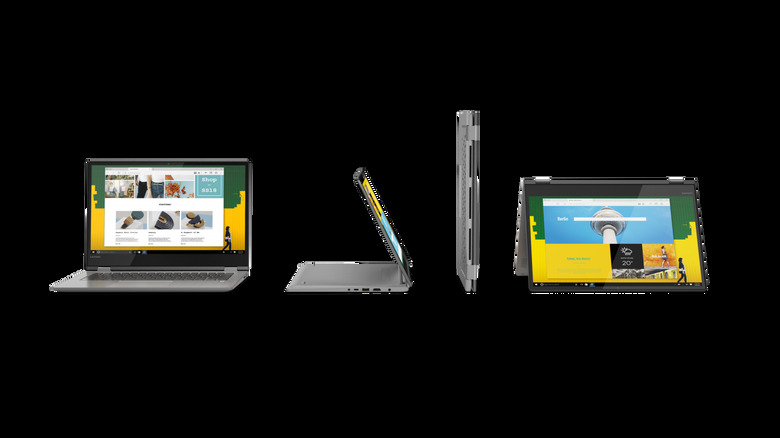 Lenovo's biggest announcement of MWC 2018 is certainly the new Yoga 730, but with a price starting at nearly $900, these new notebooks definitely aren't for everyone. Enter the Lenovo Flex 14, which was also revealed today and has a much lower starting price than its Yoga-branded brothers. In that sense, this is a 2-in-1 machine that's aimed at people who are looking for a new notebook on a budget.
The Flex 14 shares a lot in common with the Yoga 730, though some changes to internal hardware help keep prices lower. Since it's a 2-in-1, you'll still get the benefit of four potential usage modes, whether that's the standard, clamshell notebook orientation, tablet mode, or the tent and stand modes. Just as well, your CPU options top out at an 8th-gen Core i7, which is the same as the Yoga 730.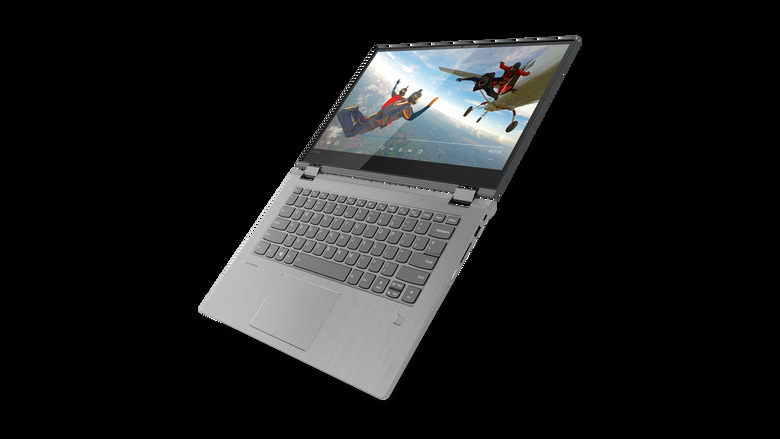 You'll also have the option of discrete graphics in the Flex 14 (just like you do with the 15-inch Yoga 730), but here you're limited to a GeForce MX130 from NVIDIA. While the Yoga 730 can potentially be outfitted with a 4K display regardless of model, in the Flex 14, display options top out at 1080p. It's not as if that's a bad resolution when we're talking about a 14-inch display, but this is one of the areas where Lenovo limited options to keep prices lower.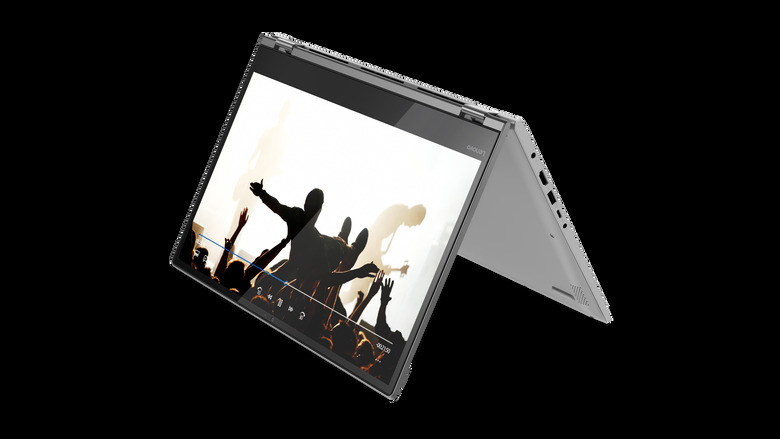 The Flex 14 offers Active Pen 2 support, and in fact, one even comes packed in with the notebook. The Flex 14 is also outfitted with a fingerprint scanner so you can take advantage of Windows Hello security features, but unfortunately, it seems that you'll just be limited to Cortana with this machine, as the Flex 14 doesn't appear to run Alexa like the Yoga 730 does.
So, even though the Flex 14 might not be as fully-featured as the Yoga 730, it should still make a decent 2-in-1 machine. We'll see it launch in April 2018, with prices starting at $599.99 – a fair amount less than what Lenovo is asking for the Yoga 730, though obviously, how much you pay will depend on what kind of options you choose when buying your notebook.