Lenovo Flex 10 laptop screen rotates 300-degrees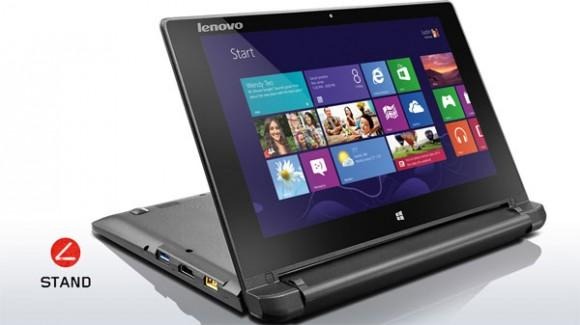 Lenovo has trotted out a new ultraportable laptop with a small screen that rotates. The screen is designed to rotate allowing it to be rotated back to be propped up like a video screen for watching video and more. The machine is called the Lenovo Flex 10 and features a 10.1-inch screen.
The small laptop has a normal keyboard attached and when in Stand mode, the keyboard lays flat against the desktop or other surface. The 10.1-inch screen supports 10-point multi touch and is optimized for Windows 8. The laptop is 1-inch thick and weighs less than 3 pounds.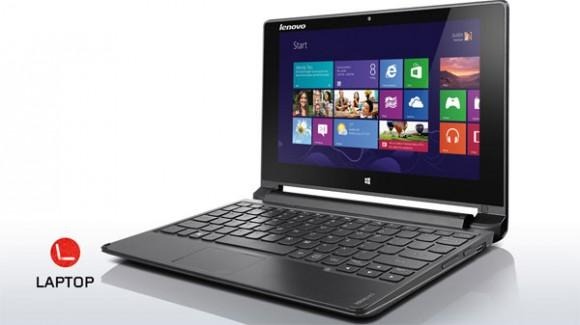 The Flex 10 measures 0.68-inch thick and weighs 2.6 pounds. The machine uses an AccuType keyboard and has integrated stereo speakers. It also has an integrated 720p webcam. The touchpad on the Flex 10 supports gestures. The notebook can be optioned with dual or quad core processors of Pentium and Celeron variety.
The native resolution of the 10.1-inch screen is 1366 x 768 and the notebook has integrated graphics. Memory options are 2GB on Celeron models and 4GB on Pentium units. Lenovo integrates Bluetooth 4.0 and WiFi into the machine. Storage is up to 500GB via HDD. The starting price for the machine is said to be $550, but that is unconfirmed.
SOURCE: Engadget