Lenovo Fiscal Q1 figures show strong mobile and PC sales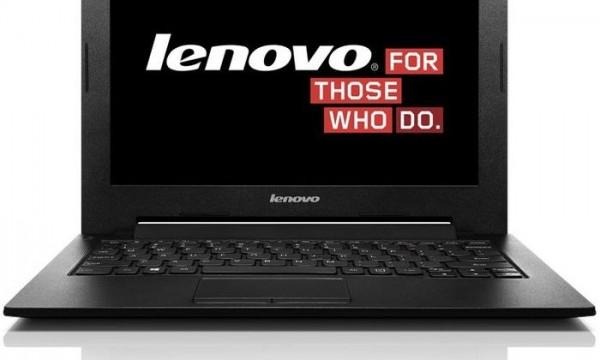 It is all good news for Lenovo based on its financial reports for the first fiscal quarter of the year which ended June 30. Not only has it beat all odds and ended up with a net profit significantly higher than what analysts estimated, its PC business also managed to stay on top, not to mention profitable, during a period of lull in the entire industry. It is quite telling, however, that Lenovo declares that for the first time, it has sold more smartphones ever than PCs, bulk of which went to its chief market of China.
Lenovo reports a quarterly revenue of $10.4 billion, up by 18 percent from the same period last year. Net income was marked at $264 million, up by 22 percent, while Earnings was at $214, whch grew by 23 percent. While its Chinese base accounts for a good deal of its profits, Lenovo attributes gains to record high sales in the EMEA and Americas regions. EMEA alone contributed $2.8 billion, around 27 percent of company's first quarter revenues. For the Americas, it was $2.2 billion or 22 percent of the total. Unsurprisingly, China held $3.8 billion, totaling 36 percent of Lenevo's worldwide revenues.
It is there in China where Lenovo experienced the largest smartphone sales. According to the company's report, it sold 15.8 million smartphones during that period, 13 million of which were sold in China. In contrast, PC shipments, which were still good, only totaled 14.5 million units. But it isn't in smartphones alone that Lenovo has gained the upper hand. Its numbers show that it shipped 2.3 million tablets, making it the world's third largest tablet vendor, at least by its own standards. Those same standards also lead it to claim to be China's top smartphone brand, though rival Xiaomi might have a word or two to say about that.
But despite the critical role that its mobile devices played in its financial success, it was still the PC business, particularly laptops, that kept the company afloat, comprising 49 percent of Lenovo's total revenue. That said, sales weren't actually positive, as shipments were down by 3.7 percent. Then again, compared to last year's 13 percent dip, that is definitely good and welcome news. Surprisingly, Desktop PC numbers went up at a time when prophets of doom proclaim the death of the PC at the hands of mobile devices. It still made up a good 29 percent of Lenovo's revenue, or $3.0 billion, compared to the 15 percent or $1.6 billion contributed by mobile devices.
Lenovo is looking forward to an even more exciting future, not just because of last quarter's profits, but more because of what it has planned ahead. It is taking on the Internet of Things, wearables, and even Google's own Glass eyewear with its own C1 glasses and its larger NBD platform unveiled last month. Plus, it is also banking on its new acquisitions, such as the IBM x86 server business and Motorola Mobility, which are expected to close before the year ends, to further drive its profits by introducing new devices and businesses into its portfolio.
SOURCE: Lenovo