Lenovo Chromebook 100S arrives this holiday season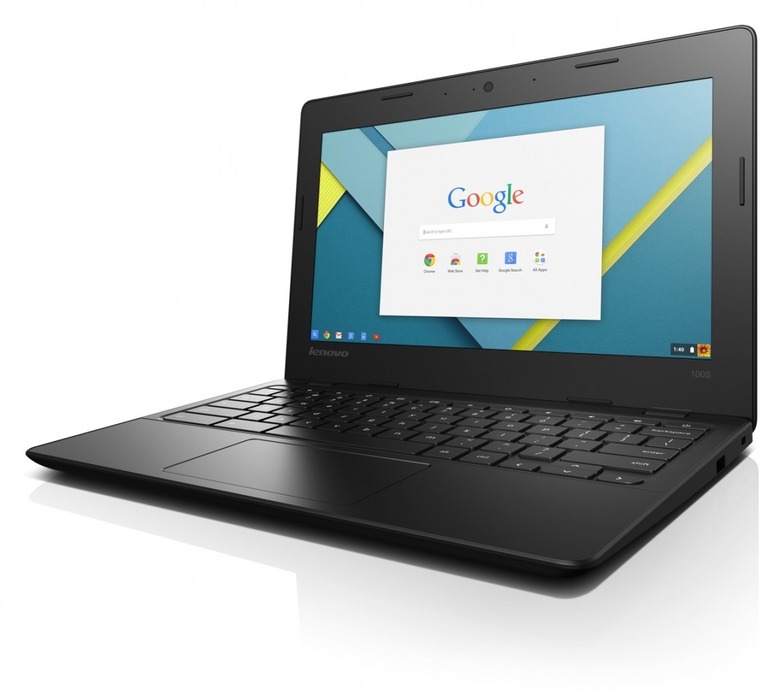 Lenovo has many Windows 10 options coming this holiday season, but perhaps Microsoft's OS isn't to your tastes. You're looking for something simple and lightweight, perhaps something better suited for taking notes in class while your Macbook stays tucked away safely at home. Enter Lenovo's new Chromebook 100S, its' budget-friendly Chrome OS laptop with a starting price of $179 USD. This makes it a touch cheaper than its newly unveiled Ideapad 100S, which runs Windows 10 and has a starting price that is $10 higher.
The Lenovo Chromebook 100S joins the maker's other Chromebooks, boasting long battery (up to 8 hours on a charge), as well as up to an Intel Pentium N2840 processor. There's 16GB of internal storage space and 2GB of memory, 802.11ac WiFi, one USB 3.0 port and one USB 2.0 port, HDMI for video output, and, of course, Google's Chrome OS.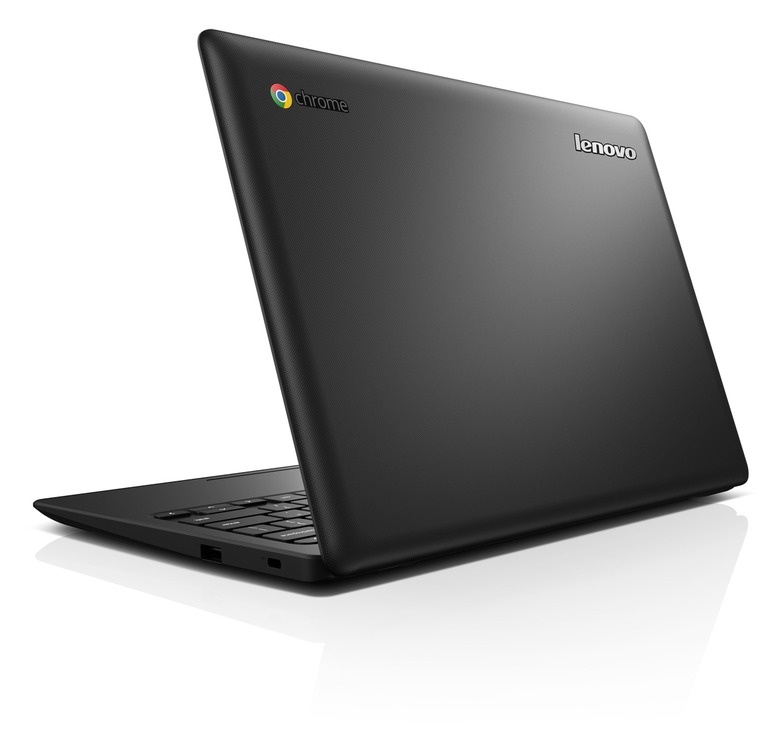 Lenovo hails this Chromebook as offering "blazing Internet speeds", a plus for those who used a Chromebook in the past but found the connection to be too slow. The laptop features an 11.6 inch display with a resolution of 1366 x 769. The machine is relatively light at 2.6lbs. Other features including combo audio jack and 4-in-1 card reader.
There's Bluetooth 4.0 for connecting peripherals, a 1 megapixel front-facing webcam, dual digital microphone, and the 100GB of Google Drive space for two years that comes with any Chromebooks or other Chrome OS device.