Lenovo B750 AIO has a 29-inch 21:9 display and Core i7 power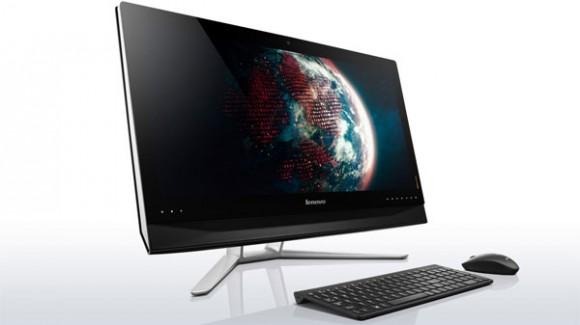 Lenovo has pulled the wraps off several new all-in-one computers. The new AIO machines include the A530, B750, B550, and B350. The most interesting of the new machines is definitely the B750. Lenovo claims that AIO is the world's first featuring 29-inch wide aspect ratio 21:9 frameless display.
The super-widescreen 29-inch display has a native resolution of 2560 x 1080 and uses IPS wide view technology. The B750 also features a JBL design 2.1 speaker system with integrated 20-watt subwoofer and Dolby Home Theater sound technology. The processor used is a fourth-generation Intel Core i7.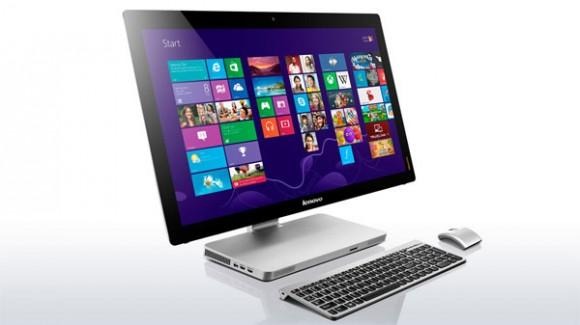 Graphics are handled by an Nvidia GeForce GTX 760A graphics card with 1 GB of memory. Other features of the all-in-one including integrated DVD burner or Blu-ray drive. The machine can also be fitted with an optional Bluetooth 4.0 and comes with integrated Wi-Fi and a memory card reader. HDMI inputs and outputs are also available. The entire computer is 11.73-inches thick.
Lenovo also unveiled the A530 AIO featuring a 23-inch 1920 x 1080 16:9 IPS display. The A530 is powered by fourth-generation Core i7 processors and can be fitted with up to 8 GB of memory and up to 1 TB of storage. The B550/B350 both have full HD resolution 1920 x 1080 displays with the B550 measuring 23-inches and the B350 coming in at 21.5-inches. Both feature JBL design speakers and Core i7 fourth-generation processors.
The B750 will be available this month direct from Lenovo with retail availability in other stores starting in January with prices beginning at $1199. The A530 will be available exclusively at Best Buy this month starting at $1099. Lenovo's B550 is available now starting at $799 and the B530 will launch this month at an unannounced price.
SOURCE: Lenovo