Lenovo 14e Chromebook Enterprise Revealed: Durable, Sleek, And Inexpensive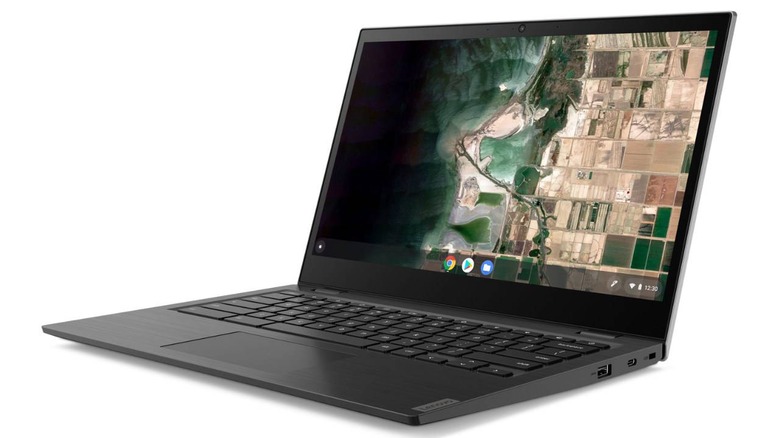 Chromebooks have a reputation for being inexpensive and, more often than not, visually lackluster. Lenovo's new 14e Chromebook Enterprise is the exception, sporting a sleek aluminum design alongside the promise of overall durability. Lenovo says its new enterprise Chromebook is suitable for a variety of industries, including everything from manufacturing to educational facilities.
The Lenovo 14e Chromebook Enterprise features an AMD 2.4GHz A4 dual-core processor alongside AMD Integrated Graphics, up to 8GB of RAM and 64GB eMMC storage. This Chromebook also packs Dolby Audio and a variety of ports, including two USB-C and two USB-A ports, a microSD card slot, and one combo audio jack.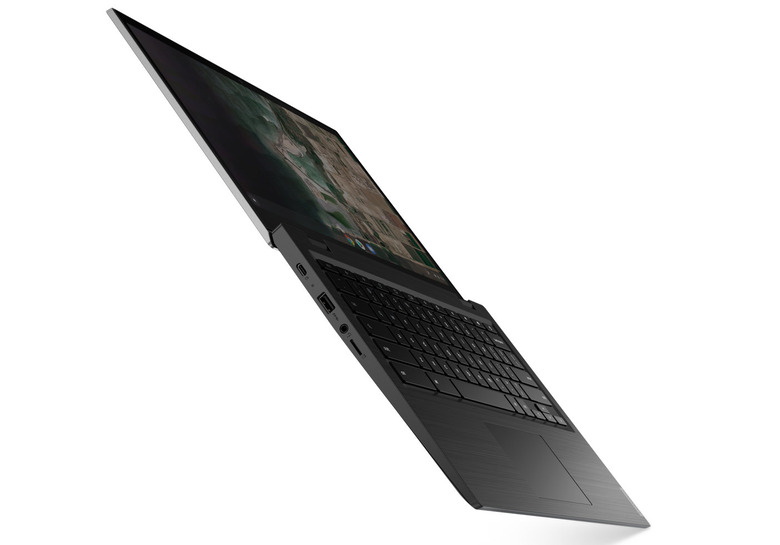 The model's display is fairly expansive at 14-inches; buyers can get up to a Full HD IPS touchscreen offering. As well, Lenovo says its new enterprise Chromebook has a battery run time of up to 10 hours per charge. According to Lenovo, it designed the 14e Chromebook Enterprise from the ground up, adding narrower bezels versus its past offerings.
Chromebooks have a certain appeal not shared by PCs and Macs, one of the primary points being substantially lower cost. Lenovo highlights that as one of the 14e Chromebook's benefits, enabling enterprise customers to deploy cloud-based laptops to its workers with a starting price of $279 USD. Availability starts in March.