Lennox unveils icomfort Wi-Fi thermostat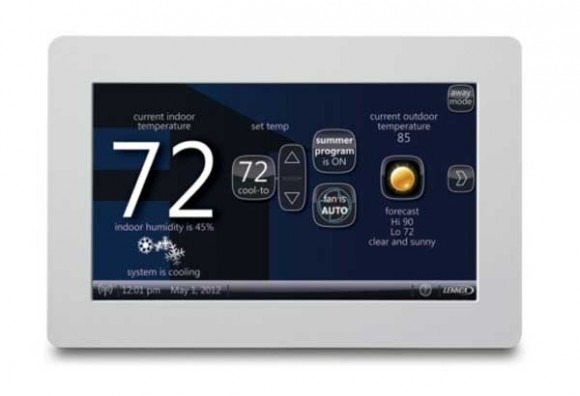 Heating and cooling company Lennox has unveiled a new Wi-Fi enabled thermostat to help homeowners save money and add some geeky style to their home. The thermostat is called the icomfort and has a number of settings to help save power on heating and cooling when you're away from home. The thermostat has a one touch away mode that allows users to set specific temperature ranges for when they're not in the house.
It also has a wireless remote control capability to allow users to adjust the heating and cooling system over the web or via a smartphone. The thermostat communicates with the heating, and cooling system to provide alerts to the user and to the installing service provider on repairs or maintenance needs. The thermostat can also integrate with existing air purification system and dehumidifier.
The thermostat also has a section of the display for real-time weather information, and it can adjust the air-conditioning system for better indoor air quality. The skin on the outside of the thermostat can be customized to help it blend with the wall decor in your home. Pricing and availability are unannounced at this time.