Lemnis presents affordable LED bulb for under $5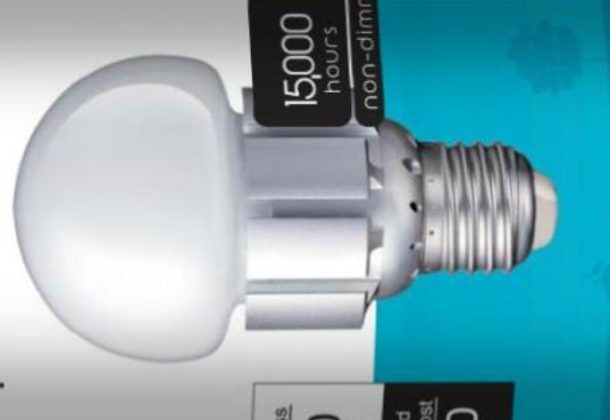 A lot of folks would like to go green and practice better energy conservation but so far the costs of doing so have been prohibitive. Lemnis Lighting is hoping to ease that transition by offering efficient LED lightbulbs at a price that may get more consumers to make the switch.
The company announced today that it is offering two new LED lightbulbs priced at $4.95 and $6.95 that may be priced just low enough to get consumers to adopt them for general lighting. However, the bulbs do have some limitations when compared to their less energy efficient counterparts.
The Pharox Blu line is available in 200-lumen and 350-lumen versions, but both give off less light than a 40-watt incandescent, which offers 450 lumens. These bulbs consume less than 5 watts and 8 watts, respectively, but probably won't offer enough light for general conditions.
Previously, companies have offered LED bulbs that can give off the same amount of light as 60-watt and 75-watt incandescents, but use 80 percent less power and can last from 15 to 25 years. However, those LED bulbs were priced at around $35 and $40.
Lemins hopes that these cheaper LED bulbs will get some consumers to give the bulbs a try, while the company plans to introduce brighter LED bulbs in the 400 to 800 lumens range later this year with prices starting around $10.
[via CNET]